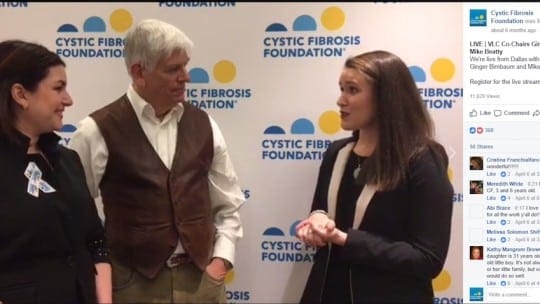 How can you engage a community of thousands from across the world while making them a part of your live events?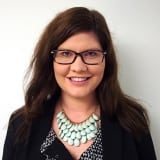 For Erin Flior, senior director of digital communications at the Cystic Fibrosis Foundation (CFF), live streaming has emerged as a key way to encourage participation for those who can't be onsite. The nonprofit has used it to great effect at some of its live events, including Teen Advocacy Day in Washington, D.C., and Great Strides, the foundation's largest fundraising event, with more than 500 cities taking part.
The idea of remote participation means a lot to an organization like CFF, which works to create a community of those affected by the disease, as well as fundraising for research and development of a cure. With so many people living with Cystic Fibrosis (CF)—30,000 in the U.S. alone—going live on a platform like Facebook can instantly bring the community together, allowing anyone to see what's going on at a live event, and even contribute their own thoughts and questions in real time.
Flior—who will discuss live streaming at The Digital PR & Marketing Summit Oct. 17-19 in Miami—shared some of the tactics she uses to plan, promote and analyze CFF's efforts.
PR News: How has your social media strategy at the Cystic Fibrosis Foundation changed over the past six months?
Flior: We have really looked to reach more of the CF community by leveraging new voices with Instagram takeovers and expanding our content to reflect social listening feedback on the topics we should help shine a light on.
PR News: What are some of the biggest pros and cons of live streaming?
Flior: The greatest pro is being able to invite our entire community to participate in a moment with us. The greatest con is more of a challenge. Making a live stream feel as engaging as in-person can be tough, so thinking through how we structure the experience and how we are going to engage the online audience in a meaningful way is always top of mind.
PR News: Do you think that live streaming can work for an organization of any size? Why or why not?
Flior: Live streaming can work for any company; nonprofit, large or small. The key is to only use it in a way that is authentic to your audience and goals, and not try to check a box just because it's the latest technology.
---
Learn more from Erin Flior at The Digital PR & Marketing Show, Oct. 17-19 in Miami. Brand communicators from The Hershey Company, Reebok, Burger King, Royal Caribbean Cruises and many more will speak on topics ranging from influencer marketing to Facebook ads to Snapchat strategy and more.
---
PR News: Can you briefly describe the timeline of planning for a live streaming session? 
Flior: We build out an event calendar for each live stream the same as we would for any in-person event. It includes the live stream content planning and a promotional calendar that drives both early awareness so people will join us live, as well as post-stream promotion so the content will live on for the community to consume at their leisure.
PR News: How do you calculate the success of a particular live stream?
Flior: We create a specific set of goals for each live stream event and benchmark annual events year-over-year. While total number of views is lovely to see, especially as it grows, we are primarily focused on engagement and deepening opportunities for the online audience to participate in the live stream.
PR News: What do you hope attendees at The Digital PR & Marketing Summit will take away from your session on Oct. 18?
Flior: I hope that people who have used live streaming will be inspired to approach it in new ways and include it as an ongoing tactic of their communications portfolio, and people who haven't yet dipped their toe into live streaming are armed with ideas for jumping in.
Connect with Erin: @ErinFlior
Connect with Samantha: @samantha_c_wood