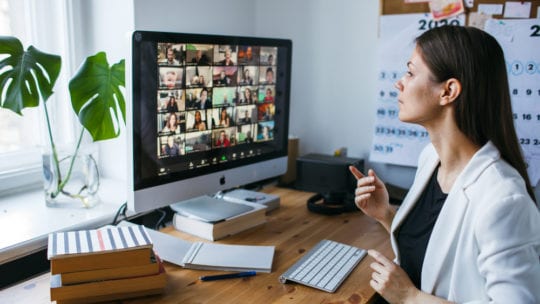 [Editor's Note: As April 15th was approaching, PRNEWS decided to talk with a communicator at a tax company. Then the pandemic hit and April 15, 2020, became just another day. For a company like Avalara, which advises on taxes globally, it's almost always tax time somewhere, senior director of corporate communications Jesse Hamlin tells us. Earlier items in this series can be found here and here.]
PRNEWS: How has coronavirus changed your communications strategy and tactics?
Jesse Hamlin: Communicating in this environment has forced everyone to get closer to understanding their customers. Communication is far more targeted at this moment. We're no different.
Marketing professionals must craft segment-based communications that go deeper to be relevant and ensure they are not tone-deaf.
Amidst the fog of crisis, this is not about Avalara. When it comes to PR and marketing, it's a focus on how companies can best serve customers and businesses struggling to navigate the new normal.
PRNEWS: What have you learned about internal communications during the pandemic?
Hamlin: Last year we flipped a lot of communications resources in-house. I fought hard for a dedicated internal communications team. During the last few weeks, I've never been more grateful for those individuals. If you're a growing business, don't wait until it's too late to bring in communications professionals focused on internal communications.
Any plan we had did not apply to the speed and scale of this crisis.
PRNEWS: And your headquarters is in Seattle, right?
Hamlin: Right. There was a two-week period where we were issuing urgent communication to all, or most, employees, every single day given how fast things were moving. Since we were in the initial epicenter of the outbreak in the US, the local environment certainly shaped our early reaction.
PRNEWS: What other lessons did you learn?
As a team, we learned a few things:
Take a Seat: Having internal comms at the decision-making table helped immensely in terms of speed and clarity of message.
Evolving Employee Needs: There is an evolution of employee needs and it will continue to evolve. We have to shift our communications approach and tone constantly to adjust to what we are hearing. For example, in the earliest days, we had to communicate rapidly because people were looking for clear decisions and guidance. The news was changing hourly, so we had to show that we were on top of it.
Shift to a Well-being-focused Phase. How do we best help people feel valued as members of our community and supported to take care of themselves and their families? As people settle into working from home, the wear of weeks of stress and uncertainty is taking a toll.
Capture the Bright Spots. We set up channels for people to highlight and acknowledge those individuals in the business who are rising to the occasion. You have to document all the things going right and wrong in the moment. It's our job to preserve those so we don't forget the things that people did and what went well during a very difficult time.
PRNEWS: Do you have examples?
Hamlin: We have people holding Zoom calls with their team member's kids so parents can get a 30-minute reprieve from juggling. There's a team member who spends weekends making face shields to donate to local hospitals.
Homeschooling experts are lending counsel and resources to parents trying for the first time. If you can find and bring forward those moments, it can have an impact.
PRNEWS: How are you and your staff monitoring the social conversation?
Hamlin: We have four primary channels; two are focused on our employees and two on our customers and the industry. Our tone in both environments has changed, naturally.
Usually we are playful, especially around heavier subjects like tax, and certainly about our fun employees. That has obviously shifted. Again, there is a heavier focus on generosity and respect in both arenas.
What's fun is having established channels on social media where you can play a bit. We're using the employee-focused channels as a place to highlight the bright spots.
PRNEWS: Has the economic downturn changed your external communications?
Hamlin: You adjust everything – internal, external, peer-to-peer. There are different emotions, priorities and timetables at play.
PRNEWS: Any early takeaways?
Hamlin: There always is opportunity to learn, improve, be memorable and establish relationships. This moment will be cemented in the memories of stakeholders – how did your business and individuals within it respond and act?
PRNEWS: What about crisis behavior?
Hamlin: Individuals rise to the occasion at different phases – not everyone does it all at once and that lends sustainability to a team. Some people thrive early during crisis moments – the reactions and fast decision-making.
Some take their time. They soak up what they need and bring thoughtful, long-term solutions to the table.
This pattern of new energy constantly rising as the prior shift needs to recharge is fascinating to watch and be part of.
Right now there is a lot of 'Thank you, I've got this; take a break – we'll need you again soon,' organically happening. It's energizing to see.
Note: A version of this content appeared in the April 2020 edition of PRNEWS. For subscription information, please visit: http://www.prnewsonline.com/about/info
Seth Arenstein is editor of PRNEWS. Follow him: @skarenstein