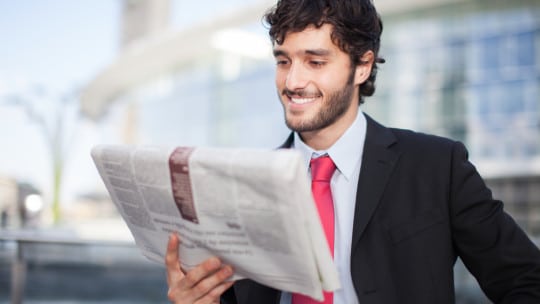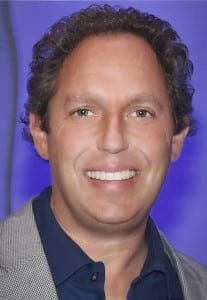 It is said that smell is perhaps the sense most closely linked to memory, which rings true for me. There are certain fragrances that transport me to specific points of time in my life. One of those from my childhood is the scent of newsprint and the connection to my father. I remember Sunday mornings, sprawled on the kitchen floor sifting through the jam-packed newspaper in search of the comics while he sat at the table, examining his front-page byline before a marathon read ensued, front cover to back.
My father was a newspaperman of the old school. His workday began with the paper. Multiple papers, that is: He checked not only the work of his colleagues but also his across-town competition. His days often ended with the paper, too, stopping by the printing plant to see the presses begin to hum. And always the scent of newsprint.
Getting a glimpse of what it took to put a daily newspaper together from a journalist who authored nearly 15,000 articles spanning a career of more than 55 years (and counting) left a powerful impression on me. There were certain values in news-gathering that are timeless, even as we live through the most radical transformation in how information is created and consumed since Gutenberg.
While the past two decades have been ugly for the newspaper business in declining readership and revenue, the industry finally seems to have stabilized. Legacy brands like the Wall Street Journal and New York Times have adapted, offering print and digital versions. The industry's most influential journalists participate on digital, but their core remains writing for big city newspapers and news bureaus.
Those inclined to abandon print news for digital have done so, leaving a smaller, but dedicated, core print audience, according to a McKinsey report. When it comes to your media relations strategy, PR practitioners overly enamored with digital should take notice that an integrated (traditional plus digital) approach generally is still regarded as the best option.
Speaking of integration: Before deploying a media strategy, PR pros need a seat at the table with business partners. This will ensure alignment on media programs that advance business priorities, protect and enhance reputation and tell the brand's story in a meaningful way to key stakeholders.
Following my father's work life imprinted a number of lessons on me as I grew up pitching stories in the PR profession. While the industry looks different today, many of the foundational principles of traditional media relations are as applicable today for PR practitioners as they were when my only interest in the Sunday paper was the funny pages. Here are a few that I apply every day.
1. Just Because It's Important Doesn't Mean It's Interesting:To make the paper or the evening news, our stories must not only be important, they must be interesting. In our society of short attention spans, PR practitioners forget too often the interesting element, assuming that if our news is important enough, it'll get pickup.
Expert journalists can make mundane but important news into a page-turner, but when we leave that responsibility to them, chances are that the end product won't match up with the storyline pitched.
2. Space and Time Are Precious:Nothing upset my father as much as the constraints editors put on him to jam three weeks of work into a 30-inch feature (column inches, never word count, was how my father tallied wins and losses). Every inch lost meant a rewrite, trying to get more ideas across in a tighter space.
In today's digital age, PR practitioners live without those constraints, and our writing—from press releases to LinkedIn posts—is suffering for it. Focus on what matters most. Note to Twitter: the 140-character count limit is fine by me.
3. Engage Your Customers:Cruising for stories meant my father was in near-constant contact with his readers. Most social gatherings at our house morphed into our guests' critiques of the paper. Fortunately, my father readily accepted guests in our house as idea generators.
In the early '90s, I ran marketing and promotions for a group of radio stations. While there wasn't much glamour in handing out bumper stickers at the mall on weekend afternoons, each listener engagement provided an opportunity to receive feedback on our programming. If it's your job to develop stories that reporters should care about, get out of your bubble and engage customers on their turf. Take an extra day at the trade show to walk the exhibit floor or schedule a field ride with one of your sales reps. You never know where the inspiration for your next story will come from.
4. Relationships Matter:My surname is uncommon. Rarely do I meet someone in the business community that my father interviewed who doesn't make the connection through our name. Even if they might have been on the short end of one of his investigative articles, they spoke fondly of his integrity and their professional relationship.
In an era of fake news and opinion journalism, it is critical to stay in contact with the real reporters who cover your field. Send an email when you genuinely find a story interesting that they wrote. Become quotable and a thought leader. You can't just reach out when you have a pitch and expect journalists to give you coverage. In addition, should you want the benefit of the doubt when your company has an issue, then build relationships now, before you need to cash in a chip.
NOTE: This content appeared originally in PR News, October 24, 2017. For subscription information, please visit: https://www.prnewsonline.com/about/info
CONTACT: morry.smulevitz@abbvie.com