Communicators know that paid Facebook ads are a requirement, not a luxury. But that doesn't mean your brand will be buried unless you spend like Coca-Cola.
Even a small budget can have a big impact, but you need to start with specific goals, said Michael Lamp, senior vice president of social and digital media at Hunter Public Relations, at PR News' Facebook Boot Camp July 20 in New York.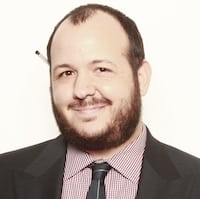 "It's tough when clients come to us with big, general ideas," Lamp said. "You need to get all of those minds in one room and really nail down your goals." That extends to the broader company goals (i.e. increasing revenue year over year), which will dictate your Facebook ad strategy.
There are a lot of formats from which to choose—such as single image, video, carousel, canvas—all of which have their strengths and weaknesses. For example, a carousel is ideal for showcasing multiple products when a single image can't show your full message. Video ads, on the other hand, are perfect for sharing either an educational (how-to) or inspirational (emotional) message.
Start Small
An example of using even a small budget to make an impact was shared by Ryan Emge, senior social media manager with law firm White & Case LLP. For the firm's Jessup Cup, an annual competition for law students with participants from as many as 90 countries, they devoted just $200 of paid media on Facebook.
White & Case had a very specific goal—to increase engagement, not reach. So, the firm spent its small budget on distributing a video that asked the audience to change their profile photos by adding an overlay, and saw a big lift in engagement.
Listen Before You Speak
Social media is as much about listening as it is about sharing, and the same applies to Facebook ads. Lamp recommends researching your audience, especially on Twitter.
"People complain on Twitter, and you can use that," Lamp said. The platform helps identify your audience's pain points, such as what they don't like about your competitors, and that information influences the resulting ad's message.
Another great tactic is the use of Facebook Pixel, which tracks what your audience is browsing to target your ad. If your audience goes on a competitor's website shopping for shoes and then opens the Facebook app on their phone, your shoe company will pop up right on their newsfeed.
Connect with @ryanoemge
Connect with @Mjlamp
Connect with @samantha_c_wood