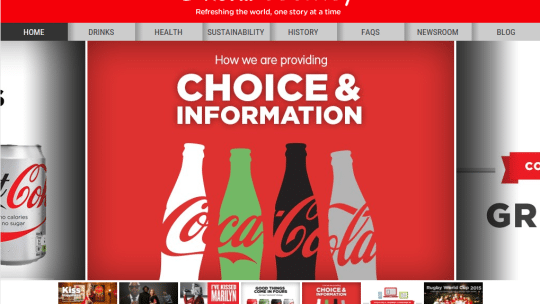 Brand journalism is an aspiration as much as it is a communications strategy. For good or ill, short attention spans, fractured entertainment and news industries, mobile devices and the decimation of newsrooms have put the onus on brands to be their own media outlets. For several years now, brands have aspired to produce content that's timely, useful, entertaining and share-worthy across multiple platforms.
Some brands have notably succeeded—Dunkin' Donuts, IBM, GE, Burberry, Taco Bell, Everlane, to name a few. Coca-Cola, with Journey, its digital magazine and owned media channel, has managed to make its success at brand journalism a media story in itself.
"Journey wasn't our first foray in brand journalism," says Doug Busk, group director, digital communications & social media, corporate communications, for the Coca-Cola Co. "Journey was originally a hard-copy magazine produced in-house and distributed to our associates worldwide up until the mid-90s. In fact and not coincidentally, the first role our chief communications officer Clyde Tuggle held with the company was as a writer for Journey."
Journey in its current digital form was launched nearly four years ago out of the company's public affairs & communications division. The goal, says Busk—who will be the keynote speaker at PR News' Social Media Conference in New York on Oct. 20—is to tell stories around the business, brand and people at Coca-Cola. Busk shares some insight into Coca-Cola's "journey" in brand journalism in the following Q&A.
PR News: What is the litmus test for brand journalism that has the potential to truly engage people while not being too heavy on the marketing messages?
Doug Busk: While we are constantly learning from our readers and experimenting with content based on their engagement and feedback, we find that the content that does best meets what we call the "Three C's." This stands for Content, Coordinated and Current. All Journey content must be high quality, factual and engaging to be share-worthy. It should be coordinated with the rest of the business, especially marketing campaigns, so Journey appears to be a seamless part of a larger whole. And, finally, the stories should be current to social media dialogue or news of the day.
PR News: What, for you, is the ultimate metric showing the success of Journey?
Busk: While we track all the traditional publisher metrics—impressions, time on page/site, visits—we focus on metrics that matter and, for us, those are any that are indicative of organic and real reader engagement with our content. We created a formula dubbed Expressions of Interest (EOI) that benchmarks every piece of content created on the global Journey network primarily on the basis of how much that content was shared in social networks or commented on. That simple perspective guides our content planning, empowering Journey editors to tune content that has the greatest possibility for spread.
---
Doug Busk of Coca-Cola and speakers from IBM, Dunkin' Brands, Casper, Pacific Northwest National Laboratory, Fuse Media, Ogilvy, Affect, Shutterstock, Kickstarter, CFA Institute, Vanguard, American Chemical Society, D S Simon Media, National Audubon Society, Viacom, SAP and MWW Group will be featured at PR News' Social Media Conference in New York on Oct. 20.
---
PR News: Can Journey be replicated by, say, a small or midsize b2b brand?
Busk: We believe every brand has a story to tell so while the mechanism may not be the size and scope of Journey, brand-building today—and increasingly—is a matter of leveraging the awesome opportunity of digital storytelling.
PR News: How have journalists responded to Journey?
Busk: Journey, in both its digital magazine and social media forms, has sped the company's storytelling and, in the process, streamlined journalists' perspectives, providing direct access to, we hope, full, engaging perspectives on everything from company leadership to our place in pop culture. For example, several dozen national publications linked directly to our package of content surrounding the iconic "Hilltop" ad when it was featured on the season finale of "Mad Men."
PR News: What do you hope attendees at the Social Media Conference will take away from your keynote presentation?
Busk: Constantly searching to learn from our readers and colleagues, we hope attendees will gain a new understanding for our flavor of brand journalism at Journey and collaborate with us to share their storytelling best practices.
Follow Doug Busk: @dbusk
Follow Steve Goldstein: @SGoldsteinAI