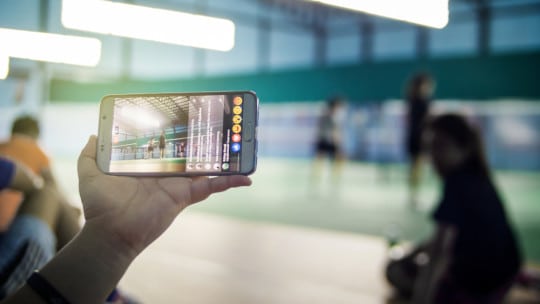 As live video streaming continues to trickle down from the consumer, an increasing number of brands are finding new and unique ways to engage their fans through Facebook Live. And who can blame them – after all, 100 million Facebook users watch videos through desktop or mobile each day.
For consumers who like and follow brands on Facebook, live stream videos can provide an inside look into the business, helping brands engage with fans on a personal level. Brands may choose to answer audience/fan questions, showcase a new product, host interviews, offer exclusive access to celebrity spokespeople, provide a peek behind the scenes or promote an event.
Before you hit "go live," consider some do's and don'ts of live streaming:
Do: Promote, Promote, Promote 
If you go live and no one knows, were you live at all? Before you start streaming, make a plan – post photos or video alerting your audience that you're going to be going live soon. Tease the audience with more details. Depending on the magnitude of your live broadcast, you might even want to boost the Facebook post of the announcement of the broadcast.
And don't forget about your fans who may not follow you on Facebook – if you're doing multi-platform outreach, invite email subscribers, other social media followers and blog readers. Provide them with a link to your Facebook page – you might even get some new followers out of it.
Don't: Forget to Test Audio and Lighting
Though one of the main draws of Facebook Live is its seemingly carefree, spur-of-the-moment tone, that doesn't mean you should leave everything up to chance. Take time to prepare both what you're going to say and the environment. Make sure your audio is good and that your audience is going to be able to easily hear and see you - dust off that camera lens so smudges don't obstruct the visuals you're presenting. Check your internet or LTE connection so your video comes across crisp and clean. Set your mobile phone to "do not disturb" mode so you're not interrupted during your broadcast.
 Do: Be Friendly, Smile and Dial Up the Energy Level
It's the oldest trick in the book, but there's nothing like a smile to help your audience quickly become comfortable with you (and your company). Whether it is you or a company spokesperson, if you appear personable with a sincere smile and authentic energy level, your viewers will reciprocate. Remember – you're providing a behind-the-scenes look at your brand. This is a rare opportunity for you to let your customers or fans see a more lighthearted, human side of your brand – so take advantage of it and let your personality shine.
Don't: Let the Stream End Without Doing More Outreach
Just because the live stream has ended doesn't mean you're done engaging – in fact, you've only just begun. People may have posted questions or comments during the stream. Respond after the feed ends by thanking them for watching and answering whatever they've posted. It's also a good idea to post a photo with a caption thanking the audience for tuning in and reiterating any call to action you might want to keep at the top of your feed. Finally, share the archived version of the video at a later date – you'll get more views if you merchandise the recording and extend the life of what you have streamed.
Do: Analyze Your Results
Facebook provides live video metrics so streamers can evaluate the demographics of the audience – the average amount of time viewers tuned in, how many people were reached, how many total views occurred, the number of unique viewers, average completion percentage and engagement: reactions, comments and shares. Evaluate what worked and what you can improve for your next live stream. The good news is that live streaming is free, so there's always more time to engage on this platform with your fans.
Jamie Izaks is president and co-founder of All Points Public Relations. He co-founded the Northern Illinois Franchise Association. Follow him at: @jizaks