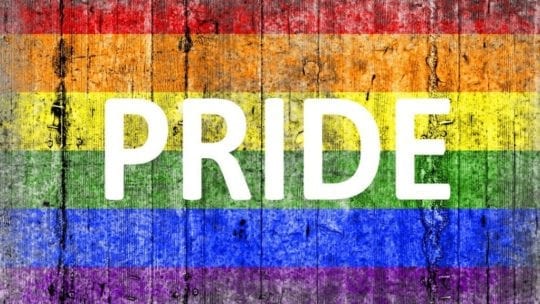 [Editor's Note: In honor of Pride Month, we will be highlighting initiatives that brands are undertaking. For our first spotlight, we spoke with Kim Matsoukas, senior manager, corporate social responsibility & sustainability, at Vans, the shoe and apparel company. Visit prnewsonline.com for more Pride-related stories throughout the month.]
PRNEWS: How does Vans embrace diversity and inclusion initiatives internally and externally?
Kim Matsoukas: As a global brand that enables creative self-expression, we are inclusive by nature. Vans welcome you into our family no matter where you're from, who you are or what you believe in.
Internally, our Employee Resource Groups have been driving many efforts, including celebrations of cultural moments like Black History Month and Pride, as well as partnering with community and nonprofit organizations that support marginalized communities.
Externally, we are focused on ensuring that our messages remain authentic and continue to represent the inclusive nature of our brand.
PRNEWS: How is this carried through in your communication strategy?
Matsoukas: Our goal always is for our communications to reflect our brand in an authentic way. Because our brand is inclusive by nature, we strive to communicate inclusivity when speaking to consumers.
PRNEWS: Has COVID-19 changed your D&I communications or initiatives?
Matsoukas: COVID-19 has not impacted our commitment to our D&I initiatives. We think it's [always] important to celebrate cultural moments.
But to uphold the health of our employees and consumers, we've had to pivot how we celebrate. Whether that means postponing due to stay-at-home orders or switching to virtual events.
PRNEWS: What is the brand doing for Pride this year?
Matsoukas: For Pride we are releasing five special episodes of [skateboarder] Jeff Grosso's "Love Letters to Skateboarding," which are dedicated to the LGBTQ+ community. These will launch June 4 via Vans' YouTube channel, with new episodes released each Thursday throughout Pride month.
We're also giving back to the community by donating $50,000 to GSA Network, a next-generation LGBTQ+ organization that unites trans and queer youth for racial and gender justice. Internally, we are hosting a virtual panel conversation with several guest panelists and partnering with our parent company, VF Corp., to host breakout groups to discuss what we can all do to uplift and support the LGBTQ+ community beyond the month of June.
PRNEWS: How have you had to pivot your plans for Pride in light of COVID-19?
Matsoukas: With many of our stores still closed due to COVID-19 and the fact that many Pride celebrations were canceled or postponed across cities, we've had to put our retail activations on hold.
That said, when it is safe to do so, we are striving to launch these in conjunction with the postponed Pride celebrations. As mentioned above, our employee education and celebration events have pivoted to virtual gatherings, but we remain committed to uplifting the LGBTQ+ community even if we can't be together in person.
CONTACT: [email protected]