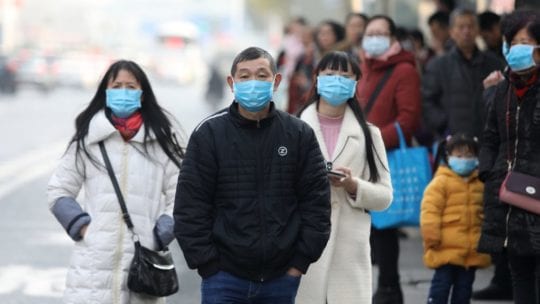 Perhaps it's an occupational hazard that PR pros tend to look at everything in terms of communication. A CEO exits and we want to read his/her resignation letter. A food brand recalls pounds of lasagna and we want to see the press release. Maybe that's why many communicators are obsessed with communication's role during the pandemic. To us, so much about what has happened with the novel coronavirus is related to messaging and communication.
Look at today's news. A politically-appointed communicator at HHS, under fire for several things, reportedly has decided to resign his post. The communicator, Michael Caputo, a former Trump campaign official, was accused in a Politico exclusive Friday of toning down CDC scientists' reports about COVID-19. The reports, Caputo argued, failed to support the president's messaging about the virus.
Two days after that article went live, Caputo hurt his cause. During a Sunday session on Facebook Live, Caputo alleged the CDC and its scientists were housing a "resistance unit" designed to undermine the president. In addition, he mentioned the possibility of a left-wing-led armed resistance, among other topics.
Media reports today have sources saying that Caputo, in a meeting with staff today, blamed health issues and death threats against his family for his erratic weekend comments. In addition to apologizing to staff for his CDC remarks, Caputo reportedly said he will step down as HHS's assistant secretary for public affairs.
[Update, Wednesday, Sept 16, 2020: Michael Caputo will step down from his post for two months to attend to his mental health.]
Aside from the revelations around Caputo personally, the initial allegations against him and his team–that they demanded to edit CDC reports–go directly to COVID-19-related communication and messaging.
Politico's Dan Diamond wrote Friday that Caputo and his team pressured CDC scientists and, yes, communicators to alter a regular communication known as the MMWR, or Morbidity and Mortality Weekly Reports. Held sacred in the public health community, the MMWR should conform to the president's message on the pandemic, Caputo argued.
Of course, for months the president's messaging on coronavirus has been a source of heated debate. Critics claimed his Coronavirus Task Force briefings were devoid of reality. With deaths mounting and shortages of tests, PPE and overwhelmed medical staffs, the president said constantly that his administration was doing "a fantastic job" battling the pandemic.
Thanks to the publication today of Bob Woodward's book "Rage," and its audiotape corollary, heat around the president's public statements about the pandemic is at a boiling point. And it can be argued that at its essence, this is all about transparent and authentic communication.
In The Beginning
Even the pandemic's early days made it a communication-infused story. The first time we took real notice of the novel coronavirus was late last year, when reports of it spreading in Wuhan, China, were seen in the NY Times and a few other media outlets. The story of Li Wenliang, a Wuhan doctor, detained for warning colleagues online about what he considered a novel virus, caught our eye.
A few weeks later, in late January, when it was clear China was in the midst of a serious medical episode, a story emerged that Beijing, for weeks, repressed reports about the virus from local Wuhan officials. The repression allowed the virus to spread in China, largely unchecked, for several weeks. It was early evidence that the virus, and communication around it, were politicized.
Then there were reports that Dr. Li had died, ironically, of COVID-19. Again, a communication angle barged in, as Beijing initially denied Li's death. Incidentally, Li is a folk hero in China these days. Monitoring the conversation, Beijing now officially honors the fallen ophthalmologist.
We can imagine historians, years from now, looking at virus-related communication and messages as a vehicle for analyzing the pandemic period. An occupational hazard? Maybe.