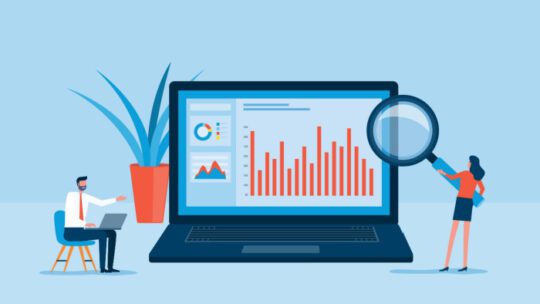 This month's data roundup takes a look at ESG communications, brand trust and the impact of AI on writers as well as consumers.
It's Still Earth Month?
In a time when we would think ESG initiatives would increase in importance, it seems this is not actually the case. In fact, according to Stagwell research from earlier this month, one-third of executives blame economic factors in forcing them to cut corners with regard to their sustainability initiatives. Furthermore, the number of programs being implemented this year is down 8% from 2022.
Greenwashing remains a big issue, too, with 59% of executives admitting to the practice.
Still, nearly all executives responding to a Matter Unlimited and Harris Poll survey this month say it is either very important (84%) or somewhat important (12%) to use storytelling around their ESG initiatives.
Nearly half (48%) of respondents believe that telling impact stories enhances a company's reputation. Additional benefits to storytelling include increasing customer loyalty (42%) and keeping employees motivated (42%).
Brand Trust, Brand Stance and Partisanship
Bud Light, take note. Nearly three-quarters (67%) of Americans say a brand's stance on social issues impacts their purchase behavior, according to a report out earlier this month from Method Communications.
The results also indicate that more Americans (42%) have stopped shopping with a brand because of a company's stance, versus 32% of respondents who have purchased something because of a brand's stance.
And in more brand trust-related news, Morning Consult data confirms that changes at Twitter have resulted in favorability for the platform among Republicans increasing (7% from October to December 2022), while favorability among Democrats dropped 14% in December 2021 to November 2022, when Elon Musk purchased the platform.
The AI Race Continues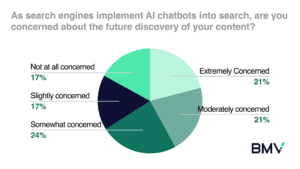 In a survey of 1,000 content marketers, nearly seven in 10 respondents believe AI writing tools will replace writers on their team over the next five years, according to BMV's 2023 Content Marketing and Generative AI Outlook.
Respondents were split on whether the tools would replace junior-level writers only (40%) or all writers (29%). One-third of respondents (31%) believe that these tools will supplement, rather than replace, the work of writers.
It also appears that marketers anticipate that content created solely by AI will negatively impact search rankings (see chart above).
Over on the consumer front, three-quarters of consumers are concerned about misinformation from AI, yet 65% plan to use ChatGPT instead of traditional search engines, according to a Forbes Advisor survey.
Despite embracing it for personal use, however, consumers are concerned about businesses implementing the tool. A majority (70%) of consumers surveyed said they are either very concerned or somewhat concerned about AI-generated product descriptions, and 58% of respondents were very or somewhat concerned about product reviews.
Still, 65% of consumers still are very or somewhat likely to trust businesses that use AI technology.