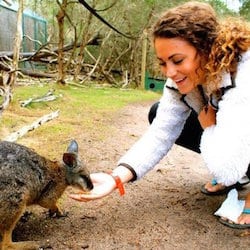 If your brand is actively engaged in CSR and you want to both foster a positive social media community and reach a larger audience, hosting a Twitter chat could be a good move. For a bit of inspiration, browse #CSRchat: This popular bi-weekly Twitter conversation hosted by Susan McPherson of McPherson Strategies regularly features special guests and sees plenty of engagement.
You have to be transparent and prepared for both positive and negative engagement in this arena, and you certainly can't make it all (or even mostly) about you. But if those caveats don't deter you, Emily Griffith of Burson-Marsteller, writing in PR News' Corporate Social Responsibility & Green PR Guidebook, provides the following advice:
Pick a specific CSR topic for a focused audience. Twitter chats often are only one hour, so it's best to focus on a specific topic (plus, the broader success of #CSRchat necessitates something more niche). Utilize an easy-to-remember (and unique) hashtag to promote and track the chat.
Announce the featured topic in advance so users come to the chat focused on one issue with prepared questions or responses, allowing users to be more engaged during the chat.
Consider reaching out to CSR influencers in the Twitter space to join the chat and promote it.
Formulate prepared questions and answers prior to the chat to provide an outline during the conversation. Anticipating questions and having relevant messaging on hand will help immensely during the fast-paced Twitter chat.
During the chat, follow along with the hashtag by typing it either into the Twitter search bar or on TweetChat.com.
Staff the chat with a team to manage the chaotic hour:

One to three members (depending on the chat's scale) monitoring for questions and comments and formulating responses (remember the hashtag!).
One person replying to and favoriting tweets
One "main tweeter" sending out the main Q&A and overseeing the chat

Follow up with a recap so users can reference the information discussed in the chat. This also extends the visibility and impact of the chat. Continue to establish the brand's Twitter presence so it doesn't lose relevance after the chat. Storify is a great tool for posting visually pleasing and easy-to-follow recaps of Twitter chats.
Follow Ian Wright: @ianwright0101