Perhaps no other time has tested communicators' crisis management chops more than the last 12 months. With PRNEWS' Crisis Management Virtual Event coming March 24-25, we're getting to know some of the conference's presenters. 
In this installment, we hear from Payal Patel, communications director at Chicago Navy Pier, who shares her approach to a crisis war room, as well as her take on PR's role in the tourism industry's recovery. 
PRN: What is your role at Navy Pier in Chicago? What are some of your top communications priorities these days?
Patel: As the communications director at Navy Pier, I oversee all of the internal and external communications for one of the top-attended leisure and cultural destinations in the Midwest, which typically welcomes nearly 9 million guests on an annual basis. In addition to managing earned, owned and paid media strategies and placements, I lead the Pier through various crises—ranging from large-scale issues impacting security and operations, to sensitive litigation developments and reputational threats.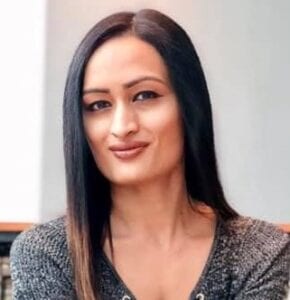 Currently, our top communications priority is developing a successful campaign to promote Navy Pier's reopening this spring following an eight-month closure due to COVID-19 (the longest closure in recent history). Our communications strategy will need to strike the right balance of highlighting public health safety measures to drive consumer confidence and underscoring the urgency for community support to ensure the immediate and long-term vitality of the Pier's operations and the more than 70 small businesses it houses.
I imagine that many other organizations are facing this same challenge. Communicators will be key in helping businesses drive this message home and successfully reemerge from the pandemic, gaining back the trust and support of their customers.
PRN: You're leading a session on how to put together a Crisis War Room. What does a PR war room look like in 2021? Why might it be important for communicators to have one in place, regardless of industry?
Patel: A war room is a metaphoric hub from which an individual or team manages a crisis, relying predominantly on advance preparation and planning work. The war room should have a predetermined playbook for the team to reference, complete with a set of tools and tactics for managing various scenarios. The playbook should consist of a crisis phone tree (list of prioritized individuals to contact or notify at the onset of the crisis), detailed response protocols and a variety of template messaging that has been pre-approved by leadership and/or key stakeholders to help trim the response time as much as possible.
As many communicators know, time is of the essence during a crisis. Given today's hypersensitive and increasingly complex communications landscape where news breaks every second and metastasizes to go viral , it is essential for brands to lay a strong foundation for crisis management and design a rapid response protocol that enables them to be quick and nimble. In my session, we will dive deeper into what that may look like, based on research and data from crisis case studies and my personal experiences in managing a wide range of crises.
PRN: How would you describe your core philosophy around crisis communications, and has that changed at all over the course of the last year?
Patel: I fundamentally believe that every crisis can be an opportunity, and it is often up to communicators to uncover those opportunities and leverage them to advance a positive narrative. That philosophy has not changed for me over the past year; if anything, it's reinforced it.
At Navy Pier, we are thinking about how we can use the COVID-19 crisis as an opportunity to enhance our experiences, operations and practices during our temporary closure and reemerge as an improved organization that is able to better serve its community. From augmenting our safety and security plans to honing in on DEI-driven practices, we have been utilizing this time to engage in thoughtful planning and generate resourceful ideas. When we do resume our operations, my team and I will be able to leverage the opportunities that emerged from this crisis to tell the story of a revitalized Pier and position the organization as a better, stronger and more conscious institution with a renewed sense of commitment to its mission.
PRN: Do you need a big budget or technology to put together a war room? How might a PR pro handle that level of crisis prep while working from home?
Patel: No, I don't believe you need a big budget or technology in order to assemble an effective war room. Although, if you do have a big budget to work with, there are some higher cost communication technologies that could be beneficial during a crisis, such as notification systems to alert a predetermined set of groups or stakeholders and share updates in real time (we use this at Navy Pier). However, the most critical elements of a crisis war room do not require large funds.
As long as teams have access to basic communication needs, such as phones, computers and internet they should be able to handle crisis prep and response on site or remotely. I would recommend teams have their crisis plans and essential tools readily available on a cloud-based platform so that they can be easily accessed from anywhere. Do not save those critical items exclusively on your desktop as a crisis could unfold at any time of day. In addition to allowing quick and easy file sharing, these platforms also make it convenient for other contributors to edit or review documents simultaneously.
While working from home, be sure to have a virtual war room ready. Create and share a link to a virtual meeting room so that your team can convene for briefings and strategy meetings remotely.
PRN: On a personal note, what is the first thing you're looking forward to doing, post-pandemic?
Patel: Hugging people again! Isolation has increased the value of simple joys for me, like being comforted by the warm embrace of my loved ones. I also cannot wait to take a trip (somewhere warm) with friends. I have a ton of airline credits from canceled travel plans in 2020; I'm looking forward to putting them to use as soon as I get my vaccine!
Join Payal and a host of other top communicators at PRNEWS' Crisis Management Virtual Event, March 24-25.