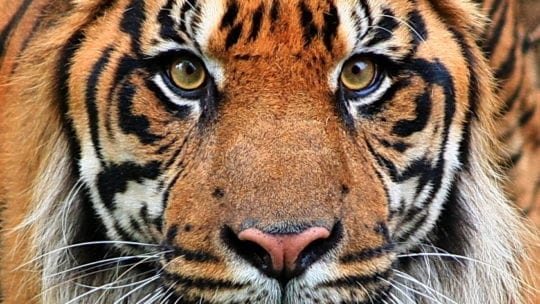 In the midst of what seemed like an 'all-Mueller all-the-time' weekend, several other stories emerged. An awful situation in Sri Lanka claimed the lives of 300 people. Embattled former Nissan chief Carlos Ghosn made the news as police in Japan filed fresh charges against him. And a small zoo showed how to handle a crisis.
On Saturday, April 20, a Topeka Zoo employee sustained severe injuries when a seven year-old, 275-pound male tiger named Sanjiv attacked her as she cleaned his habitat.
A Morning Mauling
The attack occurred early, while the zoo was open. Several patrons witnessed the incident, prompting the zoo to close for about 45 minutes. It then reopened, sans Sanjiv and his fellow tigers. The zookeeper left intensive care the next day and is recovering, according to news reports.
The zoo's quick and, under the circumstances, transparent communications are worthy of note. As communicators know, prompt and transparent communications are hallmarks of crisis communications, though they're also pain points, posing difficulties for PR pros and the companies and organizations that employ them. 
Euthanasia Discussed
Sanjiv will not face euthanasia. Wisely, officials said this almost immediately. Within the sub-genre of crisis communications that deals with animals and zoos, euthanasia is a critical issue. Perhaps Topeka Zoo officials considered the Cincinnati Zoo in its quick decision to discuss euthanasia with the press. In 2016, Cincinnati Zoo officials shot and killed Harambe, a rare, 450-pound gorilla, when a 4-year-old boy fell into his cage. An outcry ensued.
Similar to Harambe, Sanjiv is a "critically rare" and endangered species, zoo director Brendan Wiley told a press conference hours after the incident. 400 Sumatran Tigers are left on the planet.
Transparency
Props to Topeka for quickly and without blame admitting the possibility of human error in the incident.
The zoo acknowledged that the injured zookeeper, or someone else, likely made a mistake. Staff clean Sanjiv's habitat daily. "There really isn't a circumstance where [Sanjiv and the zookeeper] should have been in the same space," Wiley said.
Topeka has a system for tiger management, wherein there's a barrier between the tiger and the zookeeper. Wiley told CNN that Sanjiv "should have been secured in an exhibit holding area before the staff person was in there."
"While this incident is very unfortunate..." Wiley continued, "[Sanjiv] did what a wild animal, what a wild tiger does."
The zookeeper in question is an experienced employee, the zoo's lead tiger keeper who has worked with tigers for years.
Internal Investigation
In addition to having a smooth crisis communications plan, Topeka also had a good crisis-response plan.  While an internal investigation is underway, the zoo's chief promises to correct the system, another best practice of crisis communications.
"We have a system, if you will, built on different processes," Wiley said. "Somehow Saturday morning, one of those processes failed. We're doing an internal investigation [to] identify which process let our system down.We're not at a point where we're pointing out blame on a person. But we know we need to correct a process so that this never happens again."
Emergency Plan
In addition to the zoo's PR prowess, all are thankful that it also has an emergency plan. Thanks to its plan, zoo staff responded without panic. They quickly diverted Sanjiv. This allowed medical staff to reach the zookeeper. These prompt actions, and the crisis plan, likely saved her life.
UPDATE (April 23, 2019): The injured employee was identified as Kristyn Hayden-Ortega, 40. She has an exemplary record. Fortunately, her condition continues to improve. She has yet to make a statement about the incident.
Seth Arenstein is editor of PRNEWS. Follow him: @skarenstein