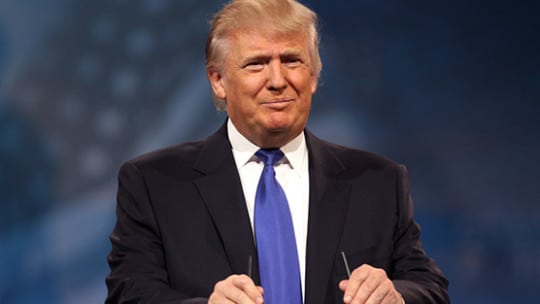 Hope rarely is a good strategy. Yes, it's an important part of every effort, but basing a strategy entirely on hope is a mistake. That's not to say hope doesn't work now and then.
How many companies fail to get themselves ready for a PR crisis and, instead, hope that other news overtakes media coverage of their crisis? More than you think is a good guess.
Still, it's rare when one event, or several, suffocates coverage of a crisis. The exceptions are out there, though. A good Super Bowl can do it. As can a controversial confirmation for a Supreme Court justice nominee. The latest example, of course, was the president's positive coronavirus test.
The news broke Thursday night (Oct. 1). His visit to Walter Reed, which started late the next day and ended Monday night (Oct. 5), dominated the news cycle all weekend.
Non-Stop Coverage
There was other news, of course, but if you were parked in front of the TV watching cable news or monitoring social media, it was pretty much all-speculation-about-what's-going-on-at-Walter-Reed-all-the-time.
News of the NFL's coronavirus cases, which hit a star player on game-day eve, New England Patriots' QB Cam Newton, remained on the sports pages, thanks to coverage of the president. Most other times, that mini PR crisis would have had a decent shot at page 1. The larger story was how the league would react to players testing positive during the season. Details were sketchy.
A couple of other stories, two related to a continuing PR crisis, also barely made a peep, despite their importance. Online retailing behemoth Amazon said Thursday (Oct. 1) in a blog post that 20,000 of its workers, and those at Whole Foods, had tested positive. It's only the latest bad PR for Amazon, which has benefitted greatly from the pandemic's online boom, particularly grocery sales.
Amazon employees claim the company has failed to protect them adequately from COVID-19. Interestingly, Amazon chief Jeff Bezos makes it a point of noting how much money he's spending to protect workers. At least one Amazon staffer, Chris Smalls, claims he lost his job in March for organizing a small protest against Amazon's lack of coronavirus measures.
Amazon said its infection rate was lower than that of the general public. Had it been equal to the public's, Amazon said, the result would have been some 33,952 cases.
You didn't hear about this news item? We're certain Amazon isn't too upset. And, hey, don't beat yourself up. The story didn't stand a chance against the commander-in-chief's illness.
Prime Day for a March
In other Amazon news you likely missed, some 100 former and current Amazon employees marched outside Jeff Bezos's Beverly Hills home Sunday. It's part of an annual affair as Amazon's Prime Days approach. The protestors marched in favor of better wages and safer workplace conditions. Incidentally, the aforementioned Chris Smalls was among the marchers.
Did you hear that in the midst of a green outbreak ExxonMobil planned to increase its yearly carbon footprint to the level of Greece? Yep. Bloomberg unveiled documents saying so yesterday. The Exxon documents detail its $210 billion investment strategy, showing its annual emissions rising 17 percent by 2025, Bloomberg said. Those plans were made prior to the pandemic, which has badly reduced demand for oil, and crippled Exxon's finances.
And in nearly half the country's states, coronavirus cases were rising over the weekend. Moreover, Americans continued to die at alarming rates. Unfortunately, those are relatively old stories and the changes were incremental. While it's awful to admit, they're no longer good television (read: good for ratings). Even the Pope's criticism of global cooperation and the pandemic barely rated coverage.
Of course, for those suffering from the virus, or for their families and friends, no story is bigger. Sorry, though, only the president's infection was news this weekend.
Strictly speaking, the pandemic is not a #PR crisis, though it's a crisis. Still, the lessons of PR crisis management and communication apply. Hoping that a large news item or a combination of other stories will crowd out major coverage of your PR crisis is a risky strategy. Actually, it's not a strategy at all.
Seth Arenstein is editor of PRNEWS and Crisis Insider.