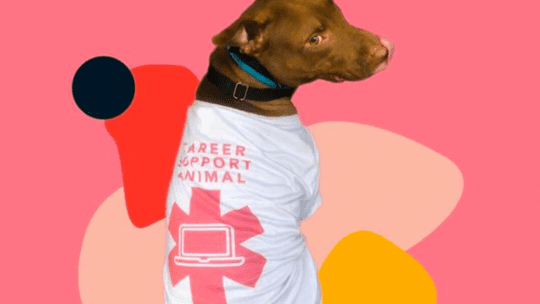 There's something rote about the hiring process: sorting through thousands of profiles, ticking off qualifications, filing in the application tracker. In some industries, that's fine, but in a field as creatively driven as PR, LinkedIn alone may not be the best route to discover a match.
Traditional methods attract traditional candidates. When seeking creative, diverse players, it follows that companies should employ creative, diverse tactics.
Below are examples:
Experiment on New Social Channels
'Qualified' can refer to more than a person's job history. There are other factors, such as trendspotting and fluency with new platforms and technologies.
A social platform's earliest days always are its most fun—the period before algorithms harden and everyone's figuring it out together. Is Clubhouse, for instance, a recruitment app? Well, it can be.
Head into a Bachelor-style room on Clubhouse, where anyone can go on stage and shout-out a user in the audience they want to know better. For example, go on stage and say you'd like to know anyone interested in an entry-level role. It can lead to multiple interviews.
It works the other way, too. Recently, a young woman named Miranda told her TikTok followers about our agency. Miranda said she'd followed it for years. "What's edgier…than this video going viral and [the agency] seeing it?" We did, and it may lead to an opportunity for her.
Match Your Culture with Recruitment
If you hope to find a candidate who aligns with your company's culture, you need a well-defined sense of it. We're pet-friendly and attracted to attention-grabbing things.
In partnership with Best Friends Animal Society, we put our company's hiring page on the backs of dogs up for adoption. These barking billboards roamed NYC. The result was dog-loving candidates who appreciate an atypical approach.
Do the Opposite
Another example outside the PR space, but instructive for its creativity. A dating app company needed retention specialists—engineers or analysts tasked with increasing daily active users. Traditionally, the hiring company lists the position on career sites, amid a sea of competitors.
Instead of posting ads for retention specialists, the job title was listed as 'anti-retention specialist.' In other words, someone who helps users exit the dating app as quickly as possible–since the tool has helped them find love.
We tried this for a company we represented and the campaign generated media coverage, which, in turn, earned potential applicants' attention.
A Caveat
Not every candidate will match through fake missing-persons flyers, wordsmith-ed want ads  or unconventionally-attired pets. Traditional job listing sites always will have a role.
In addition, vetting candidates for skills such as the ability to write clearly, argue cogently and handle basic analytics remains a critical part of hiring. Diversity and inclusion, too, must factor into recruiting, hiring and retention processes.
But, when a company seeks communicators who think slightly differently, it's worth getting a bit weird with your recruiting.
Mallory Blair is CEO and co-founder of SGPR