The lull of the holidays is over, and while the new year brings a sense of endless possibility, the reality is far less hopeful for some, particularly those for whom the start of the year means being restructured out of a job.
Consider the 11,000 workers at Yahoo, where press reports have CEO Marissa Mayer contemplating large layoffs. Or staff at oil and energy firms, where the falling price of crude already has resulted in more than 250,000 layoffs. Does any sector have it as bad as workers in China's state-run heavy industries? With that sector of the world's second-largest economy suffering from bloated debt and overcapacity, there could be some 1.7 million layoffs this year in iron and coal alone, says Société Générale CIB.
For PR pros whose portfolios center on internal communications, this time of year can be their busy season. So we asked about best practices for handling restructuring, both for employees who are about to become jobless and for those who remain. Are there potential pitfalls to avoid? Should PR be involved in such dicey communication or let HR handle the burden alone? We asked experienced communicators on the brand and agency sides for insight.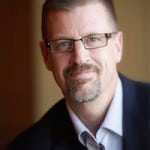 Employees Front and Center: An internal communications specialist, Brian Ames subscribes to an employee-centric philosophy when communicating with employees in good times and bad. "Respecting the workforce" should be paramount in all communications, including announcing restructuring. Best practices include telling employees first, or when regulations prohibit that, at least informing staff at the same time investors are told. This assumes you "have time" to polish your communications. "Often there's very little time to set all that up." That's where the amount of credibility management already has with staff is important. Should management "have the foresight to have established employee-centric communications" years before, restructuring should go smoother, Ames says. "A restructuring is a hard time [for management] to begin building a relationship with employees."
Those Left: "What employees [who still have jobs after a layoff] want to know is how will this change their lives, my workload, my team and the company, in that order," Ames says. Management that has "the smart humility" to engage employees in plans for "where the company is going…is the best scenario." When employees feel disengaged is when "they check out" or become marginalized.
What to Avoid: Using jargon and business-speak in restructuring communications. "This really falls flat," he says. Yet he admits "getting brevity, candor and simplicity" to be part of communications is far from easy. "You need someone who's championing these things," he says. "There can be a lot of inertia in big companies," he says, and some very bad writing. Remember the debacle that was Microsoft's July 2014 restructuring letter? You know, the one from then-EVP Stephen Elop that began "Hello, there" and then heaped on 10 long paragraphs of corporate gobbledygook before announcing 12,500 layoffs in the 11th paragraph.
Collaboration: For Ames, restructuring communication must be a multi-functional effort between nearly all parts of a company, although "the biggest partnership should be between HR and internal communications."
PR Leads: Hannegan says communications should lead restructuring announcements, "but with active participation from HR, impacted business unit leaders, site or plant leadership and the executive team."
Best Practices:
Go High-Touch With Remaining Employees and Critical Talent: "Be sure to have one-on-one conversations, preferably in person, with these people immediately following the organizational announcement, reinforcing their importance to the company's future."
Focus on the Survivors: Hannegan agrees with Ames that it's important to keep remaining employees engaged in the process of shaping the future of the organization.
Clearly Articulate the Support the Company Is Affording Departed Employees: "Not only is severance important to those receiving it," he says, "remaining employees will watch how the company treats their former colleagues to predict how it will treat them in the future."
A Timeline Is Critical: While there likely will be unknowns during the restructuring announcement, provide a clear timeline so employees know when they will receive more information, such as "when the company will make staffing decisions, how long it will take to transition responsibilities and at what point the process will be complete," he says. "Employees need to know when they can stop bracing for more cuts, at least in the short term."
Leaders Should Be Seen: There are few things worse than a leader "laying low" during announcement day and the transition. This is critical to credibility, he says.
Outside-In: It's important to communicate layoffs as unfortunate but necessary, explaining the reasons for cuts. "Conversely, it is equally important to address what factors did not contribute to reductions."
Strategize: "News and stories employees tell about" restructuring can "live for years...online and in employees' minds." It's critical, therefore, to "make sure things go smoothly…decide upfront what collective actions will guide...internal and external communications."
Other Do's: Treat people with respect by letting them know they've lost their jobs in person; share frequent updates; ensure managers always receive advance notification; limit knowledge of downsizing plans to need-to-know list; segment the workforce down to the individual, into those who are leaving, those who are staying for a defined period of time and those who are staying; and provide external-facing employees with appropriate information.
Don't: Never let media know of restructuring before employees. Sounds obvious? Intuit, a financial software firm, in 2008 issued a press release about layoffs before informing employees. Also: Never let employees know they are losing their jobs by phone or email [ Radio Shack did in 2006]; likewise, avoid sending restructuring notices during holidays or when large segments of the workforce are out of the office.
[ Subscriber Bonus: Additional material at prnewsonline.com]
CONTACT: [email protected] [email protected]
This article originally appeared in the January 18, 2016 issue of PR News. Read more subscriber-only content by becoming a PR News subscriber today.