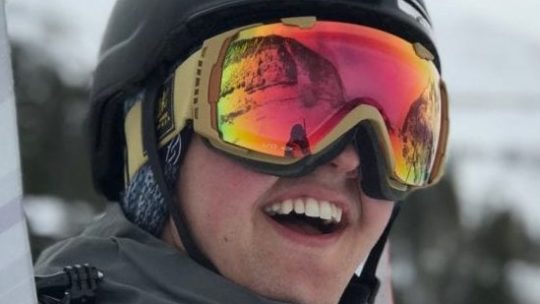 It felt as if he was breathing through a straw. What was supposed to be a fun weekend getaway had become a solitary, two-week experience. As he sat alone, quarantined, Matt Newey, 23, realized he needed to share his story. People, he thought, need to do everything they can to avoid the virus.
Just days earlier, Newey and four of his friends set out March 13 on a road trip from Utah to Colorado. Their plans to ski at Steamboat Springs were scotched when COVID-19 closed the ski resorts March 15. The friends headed home, their vacation was over.
Once they got back to Utah, all five of them exhibited symptoms of the virus. They tested positive. A mandatory two-week quarantine ensued. A freelance photographer and videographer, Newey decided to document his experience.
He toyed with the idea of going social with his status as the 78th confirmed case in Utah. Little did he know that his decision to post would snowball into an avalanche of interviews from local news to national and international outlets. Although Newey's battle with COVID-19 hopefully will end soon, his quest to share his story has not.
How did he get his message featured on local, national and global networks? Was it luck or devotion? Well, it was some of both.
His contagious story spreads
Shortly after testing positive, Newey took to Instagram. He invited those with questions about his experience to comment. He received more than 250.
After seeing the numerous array of questions, Newey reached out to a cousin, a KSL News Radio Utah host. Newey asked if he could share his story as a way to promote awareness. In addition, he called  KUTV2 Utah.
His story spread as fast as the virus itself. Newey received calls from reporters in Wyoming, Montana and Texas. One morning, Denver 9 News, an affiliate of NBC, called and asked for an interview. "This was the turning point for it going viral," Newey says.
The next morning, Newey awoke around 5 am, to a phone call. "I remember answering the call and asking what city [the caller was from]...I was shocked when [the caller] told me it was for a national network." The following evening, Newey was on NBC Nightly News with Lester Holt.
After that a network in Tokyo contacted him, as did the Wall Street Journal. Both stories have run.
The transmission of his infectious specimen
Many people think Newey's successful outreach was a stroke of luck. Yet luck was not the only ingredient. As you will see, Newey applied a slew of PR best practices, though he lacks formal training as a communicator. "Many reporters reached out to me, but I reached out to even more," Newey says. He pitched in excess of 200 reporters.
As a freelance photographer and videographer, Newey had minimal training in pitching. "When I first started pitching, I blasted them with my whole story," he says. "But I learned to give them vague hooks and they would want to learn more."
To tailor his pitches to specific media outlets and reporters, Newey would consume hours of a target's media before attempting to contact the reporter. "I saw a few news outlets reporting on young people who had lost their sense of taste and smell. I immediately contacted the news station and told them that I had also lost my taste and smell, and I offered to have them interview me." Incidentally, Newey's sense of taste and smell have yet to retain. Ditto his lungs.
In general, his pitches were 150 words and included a link to a Google Drive that included b-roll, pictures, videos of symptoms he was experiencing and much more. "The media kits I made took my story to the next level," he says. "And because I am a videographer, I was able to make telling the story easy for journalists."
He concluded his pitches with an open invitation to contact him for an interview over Zoom or simply ask him questions about what it is like to have the virus.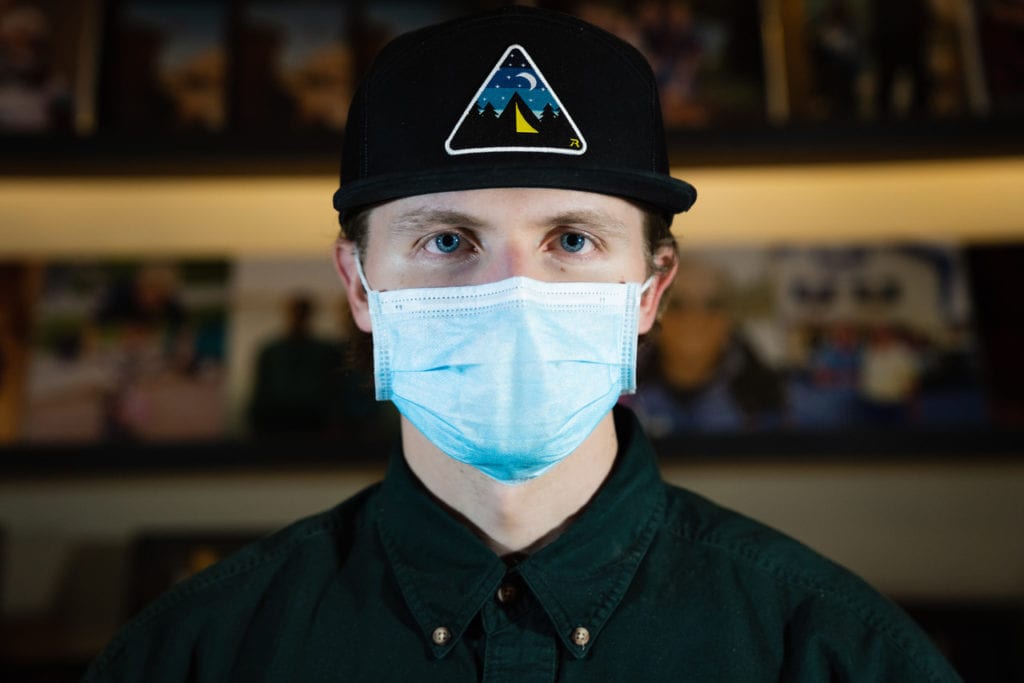 Antibodies propel the narrative forward
Newey continues to track what is trending in the media and what will potentially be newsworthy.
He has created a detailed list of every news outlet that contacted him and those he contacted. He records the date, time and whether the reporter is interested or not. An example from his spreadsheet: "NBC NY – Don't call the news tip line. Dude flipped out on me. 4/17. 4:30 p.m."
By this time, Newey has many reporters' personal phone numbers and email addresses. "Creating relationships with reporters is everything," Newey says, echoing a media relations staple. "I receive texts from multiple reporters each week asking for an update on my story." He believes reporters consistently reach out to him because he continues to feed them relevant information.
"I want to make it easy for journalists to write my story," he says. He learned this tactic from his work as a photographer.
The COVID-19 narrative continues, as does Newey's adaptation to it. Contact tracing, convalescent plasma and disease immunity are stories queued up in networks' arsenals around the world. Although not every story can be told, he understands the value of getting pitches ready to share when the time is right.
The world did not anticipate this pandemic, nor did Matt Newey foresee his journey. From Salt Lake to New York to Tokyo and from Instagram to KSL News Radio Utah to NBC Nightly News. His odyssey has reached an expansive audience. Without a relentless effort to learn about pitching, his narrative may have been lost in the vast sea of a journalist's inbox.
"You have to put in work to make it to the top," he says.
Tyler Erickson is a PR student at Brigham Young University. Like Matt Newey, his friend of 10 years, Tyler tested positive for COVID-19 in March 2020.