We'll spare you a recap of how the world has changed and that we are living through unprecedented times. It's been nearly four months since many said goodbye to their social lives and commutes. We've shifted to Zoom happy hours or Google hangouts and endless work-from-home days. OK, we get it: things are different.
And while some changes are glaring (hello, wearing masks to the grocery store), others are subtle, like the importance of employees. They're the new influencers.
In a world where there is so much attention on how we care for each other and our communities, the way companies value employees has taken the spotlight.
We're seeing this take shape in a number of ways. Some companies made headlines when employees walked out on May Day to protest unsafe working conditions. Other companies are praised for creative policies and initiatives aimed at keeping employees safe (and with a regular paycheck, when possible).
Where a company falls on this spectrum influences how consumers view brands and where they choose to make purchases.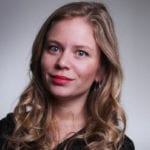 So how does a company get employees-as-influencers right? The equation isn't as simple as traditional influencer programs. Strong products, good customer service, and kitschy packaging often are enough to get a social media influencer or blogger to try your fare. When it comes to employees-as-influencers, a company's core values are key. A flashy box or fun hashtag can't overcome poor employee relations.
Here are steps businesses can take to improve employee relations and help make employees their biggest advocates:
Show (and tell) you're in it together
Layoffs were a feature of the Great Recession of 2008. Today, some leaders are softening the blow, taking pay cuts and making other sacrifices. The We're All in it Together mindset goes a long way toward building employee trust and morale.
Similarly, transparency can't be underestimated. During these uncertain times it is easy for leadership to gloss over details. Instead, be upfront. Let employees know that you lack an answer, but they will be the first to know once you have one.
No news is bad news
No news is good news. Make that More communication is better communication. Many employees are working remotely. Perhaps they are furloughed. It's easy to feel disconnected. Leadership must fix that.
Employees look to leaders for the path forward, a recent study says. Leaders should over-communicate with staff, even if there's nothing new to report since the last email.
Consider other forms of communication beyond email. Video is a great way to let employees see and hear from friendly faces. Setting up chat groups on platforms like Microsoft Teams can imitate office banter.
Celebrate the everyday heroes
When things get crazy, it's easy to forget to say thank you. However, it's important for businesses to remember–especially if they are employing everyday heroes, who are putting their health and safety at risk.
Take a moment to reach out to team members making a special effort. Make sure to recognize them publicly and via internal collaboration platforms. And don't stop acknowledging birthdays, anniversaries, and babies.
Target is a great example of a company that took a moment to recognize its 2020 graduates who would be missing commencement ceremonies. Feeling valued and noticed can go a long way during stressful times.
Encourage genuine brand ambassadors
If you feel you have a good company culture (you should if you're following the steps above), encourage employees to share experiences. Social media–your brand's and employees' channels–is a great outlet, especially since usage is up 61 percent since the pandemic started.
This could entail encouraging remote workers to share their work-from-home setup. Or ask for examples of employees giving back to their neighborhood. It will reinforce a sense of community and show the world you have a strong and collaborative team.
There's no cut-and-dried formula for making employees your brand influencers. It comes down to ensuring that they feel supported and informed in their jobs and that your brand is one they believe in.
Meagan Meldrim is an account supervisor at Finn Partners