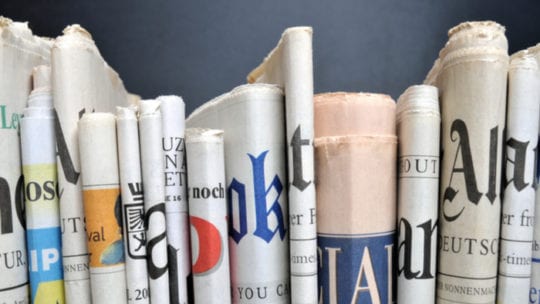 The Orlando Sentinel announced last month that it is closing its downtown headquarters, its home for nearly 70 years.
"After careful deliberation, we have decided to permanently vacate our Orange Avenue office," publisher and GM Nancy Meyer said in an article posted to the paper's web site.
Owing to the pandemic, a Tribune Publishing spokesperson added, "There was no clear path forward in terms of returning to work."
The Sentinel's announcement is just the latest in a long line of newsroom closures and related attrition at media outlets across the country. Newsroom employment at US newspapers has dropped by around half since 2008, according to a Pew Research Center analysis of Bureau of Labor Statistics data. More recently, the Poynter Institute started keeping an updated listing of coronavirus-related newsroom layoffs, furloughs and closures.
So how do media relations pros continue to reach readers in an age of shrinking newsrooms?
Michael A. Monahan is president & CEO of Moxē