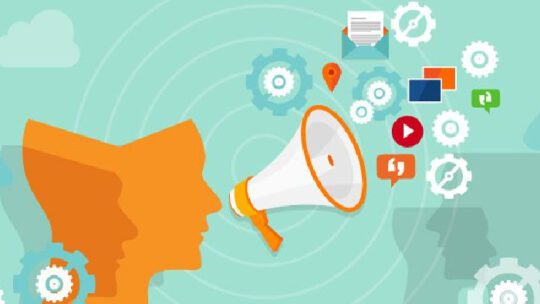 For many brands, there's no greater marketing channel than your clients. Study after study shows that consumers prioritize recommendations from people that they know above all marketing tactics.
At Thrivent, a Fortune 500 financial services leader, we listened to our clients' needs and aspirations and, in doing so, turned them into brand advocates by channeling our purpose and leaning into something as simple as a volunteer T-shirt.
Inspiring Brand Champions, Organically
Ten years ago, our clients told us that they loved to volunteer, but found it hard because of the time, money and effort that goes into coordinating a service event. We saw an opportunity to deepen our connection to our clients, expand our brand awareness and leave greater impact on communities around the world—and introduced Thrivent Action Teams. Since its inception in 2014, over 1 million Action Teams have raised over $1 billion in funds for communities across the country through client-led volunteer teams.
And the most beloved part of this program? The 13 million Live Generously T-shirts that we've distributed to Thrivent Action Team leaders and volunteers, which serve as tangible symbols of our clients' commitment to doing good.
Clients wear these shirts everywhere—from the gym to grocery stores, from farmers markets to family vacations. We've given away enough shirts to outfit every person in Los Angeles and New York City combined, and behind every T-shirt is a story of generosity, service and community support.
We're proud that our clients are willing to publicly share their love for our organization and the work we do together, and this ambassadorship has helped boost our brand's reputation and grow our business.
Leaders in every industry can capitalize on three lessons to elevate their organization's reputation, spur growth and generate client loyalty.
1. Amplify Your Clients' Passions
Powerful brands find a connective thread between their purpose and their client's passions and use it to build a community. Our clients' commitment to community service laid the foundation, while Thrivent Action Teams offered practical support for their passions. The Live Generously T-shirt makes their commitment public and helps knit together a community united by shared values.
2. Put the Power in Your Client's Hands 
Truly listen to your clients and look for opportunities to create active feedback loops. Our Action Teams started after listening to our clients and helping with their most pressing needs. Now, we incorporate our clients' input into everything from our shirt material to the annual design, showing them that we value their opinions. They feel a sense of brand ownership, and in turn are willing to advocate for us.
3. Seek Partners That Share Your Values
Part of the appeal of the Live Generously T-shirt is how it promotes ethical living. Made by Bella + Canvas, the shirts are produced in alignment with our commitment to sustainability. Choosing a partner that shares your values amplifies the impact of your message, and vendor partnerships should affirm the story you share with the public.
Consumer trust can be fragile, but our journey demonstrates how shared values, listening, engaging authentically with stakeholders, and forging ethical partnerships can inspire your clients to be enthusiastic brand ambassadors. Through deliberate, values-based strategies, you can turn everyday clients into passionate champions of your brand.
Carolyn Sakstrup, EVP, Chief Growth and Generosity Officer of Thrivent.