[Editor's Note: This regular feature asks communicators to spot trends and discuss their brand's reactions to them. We hear this week from Caroline Smith, PR manager, Butterball, LLC, which regularly garners 3 billion media impressions during Thanksgiving.]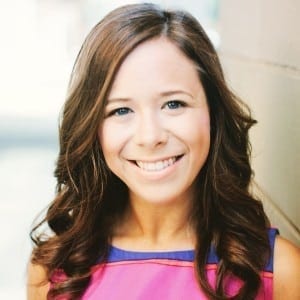 The Trends: In this age of immediacy, consumers are going digital to find inspiration, tips and answers to all sorts of questions, including preparation of the Thanksgiving turkey. This desire for information to be "on demand" seems paramount in all industries. We've observed consumers walking through grocery store aisles not looking at shelves as they consider what to purchase to prepare the perfect meal, but peering down at their phone as their go-to resource. This year, we anticipate a cadre of new holiday chefs—my demographic of older millennials—will be preparing the Thanksgiving turkey for the first time.
The Responses: Each year as Butterball considers a holiday PR theme, it is committed to staying true to the brand while evolving with trends and remaining relevant to consumers. Butterball believes many consumers, first-time chefs and experienced turkey preparers, will crave a human touch to help sort through the abundance of online information from foodies and bloggers. They'll seek an expert in all things turkey to answer their most pressing questions while they're shopping or working in the kitchen.
For more than 30 years, Butterball and the Butterball Turkey Talk-Line helped 50 million+ cooks host successful Thanksgivings. As the turkey experts, Butterball wants to be available wherever and whenever consumers need advice—and on the channels they use most.
That is why this holiday season Butterball is taking its turkey expertise to the next level and going on demand. For the first time, consumers will be able to text questions to the Butterball Turkey Talk-Line, 24/7, beginning Nov. 17 through Thanksgiving. Proprietary research showed that one in three first-time cooks will want to text the Butterball Turkey Talk-Line for help, so it made sense for Butterball to give consumers that option. In addition to text support, Butterball has aggregated its turkey information at Butterball.com into quick and helpful how-to videos available to stream on its website or via YouTube.
For those who prefer to use their phone in a traditional way, we continue to support the 1-800-BUTTERBALL call-in line, but the brand also will offer chat, email and the Butterball Cookbook Plus app. In addition there will be advice, recipes, conversion charts and more available at Butterball's social media channels. We believe this makes Butterball truly on demand, wherever holiday chefs need us.
The brand is thrilled that last year one in every three turkeys sold in the U.S. was a Butterball. Of course, Butterball wants to continue to sell turkey, but it also believes the value of turkey knowledge and cooking advice it offers keeps the brand unmatched.
Note: This content appeared originally in PR News, November, 21, 2016. For subscription information, please visit: http://www.prnewsonline.com/about/info