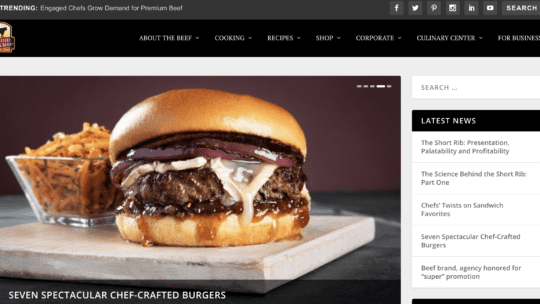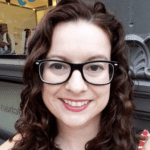 At the heart of PR is storytelling. The ability to describe the goals and purpose of an organization stems from communicating a clear narrative. Building a brand newsroom allows for a living, breathing archive, available and searchable for all sorts of audiences.
Defining the Brand Newsroom
At the advent of the internet and corporate websites, most included a page for "news." Visitors could scroll chronologically through press releases to get a taste of a brand's actions and achievements. Eventually, communicators could post downloadable PDFs for those researching the company. Advanced organizations would include a contact form and/or an address and telephone number.
The progress of technology has catalyzed the scope of the PR pro's job description. With social media and all sorts of digital goodies available at our fingertips, a press release no longer seems a viable option to tell a company's story with much depth. Interactive multimedia can provide a much richer experience for not only the consumer, but investors, competitors and, of course, journalists.
A Newsroom by Any Other Name...
Some media professionals, communicators and journalists alike, may not be hip to the term "brand newsroom," but they know what they're seeking—a centralized space with a wealth of applicable information and updated stories regarding an organization's progress. Journalists need contact information, and downloadable media assets, along with the fresh content that sustains the public's and media's interest.
To engage fully with media and provide reporters with the best opportunities, it's important to make sure the existence of the brand newsroom is known. Make an effort to develop its reputation as a trusted source that journalists can depend on for the latest news and statements. Make sure the brand newsroom includes proper SEO for anyone who may be searching for your brand, making it easier to find online. Freshly updated content always is a good practice for climbing search landing pages.
---
Lessons Learned
Lou Dubois, Director of Content, Global Brand Communications, Hilton
How to think. To run a brand newsroom that is valuable to journalists, you need people who think like journalists and aren't afraid to ask about the why.
Know the audience. Pinpointing the audience members and what we're trying to talk to them about is key before starting any story or project. As I said earlier, we're in the business of telling Hilton stories and not "stories by Hilton."
Access to great material. When you run a brand newsroom, you have access to content, assets and people that the public (and journalists) often lack. Using that access to tell truly great stories accompanied by great visuals can provide amazing perspective that people outside of your company would never be able to offer.
With An Unlimited Budget
"I'd invest heavily in more content development and distribution on a global scale. It's one thing to tell a great story. Ensuring that a great story gets seen, read, watched and shared/talked about with endless budget, well, that would be a great situation to be in."
---
Messaging and Efficiency: A Hilton Story
Lou Dubois, director of content, global brand communications at Hilton, works with teams across 17 brands, 5,700-plus properties in 113 territories to help media, employees and consumers access timely, trend-driven and episodic storytelling and source company news and background.
The Hilton Online Newsroom focuses on stories that describe Hilton the best, featuring social-ready and shareable content including breaking news, lifestyle stories, photo slideshows and videos. Hilton updates its newsroom multiple times daily, according to Dubois.
"At Hilton, we want to create Hilton stories and not stories by Hilton," Dubois said in an interview. "If you read a story, watch a video or see a script and say to yourself 'Can I tell this story without Hilton? And the answer is yes, then it's not a Hilton story.'"
Hilton took on a mammoth task, consolidating 14 brand-level media centers into a single, mobile-friendly and strategically organized site. Hilton knew it would be a massive undertaking and wanted to do it well. It conducted extensive research with those who would use the site most.
"We talked to reporters, partners, hotels and brand partners about what they needed," Dubois said. "And the content for the site is cultivated and curated by a team of reporters with previous experience at national print, television and digital news outlets."
Two in-house full-time staff manage Hilton's newsroom. In addition there are multiple brand, corporate and regional partners with subsection oversight, Dubois said. Hilton also works with agency partners and freelance writers to populate narrative initiatives on the site.
The site's goal is to provide reporters and consumers with the utmost efficiency when searching for information about the Hilton brand.
"As news cycles move faster than ever and media and consumers rely on a wider variety of resources for news and information, we recognize the need for having a streamlined, easy-to-use site that delivers assets, background and inspiration for authentic and compelling stories," Dubuois said.
"[We] provide a range of information that media members can access at their leisure, based on their needs." This information ranges from basic statistics about the company to stories meant to inspire. These are delivered via features, serialized content like the "Rooms With A View" series, Q&A's with Hilton subject-matter experts, and creative graphics.
Hilton publicizes and drives users to the newsroom. It mentions the newsroom in press release boilerplates and at the Hilton.com consumer booking site. Its team also conducts personal outreach, mentioning the newsroom when it hosts media familiarization trips, where it develops relationships with content creators.
---
Lessons Learned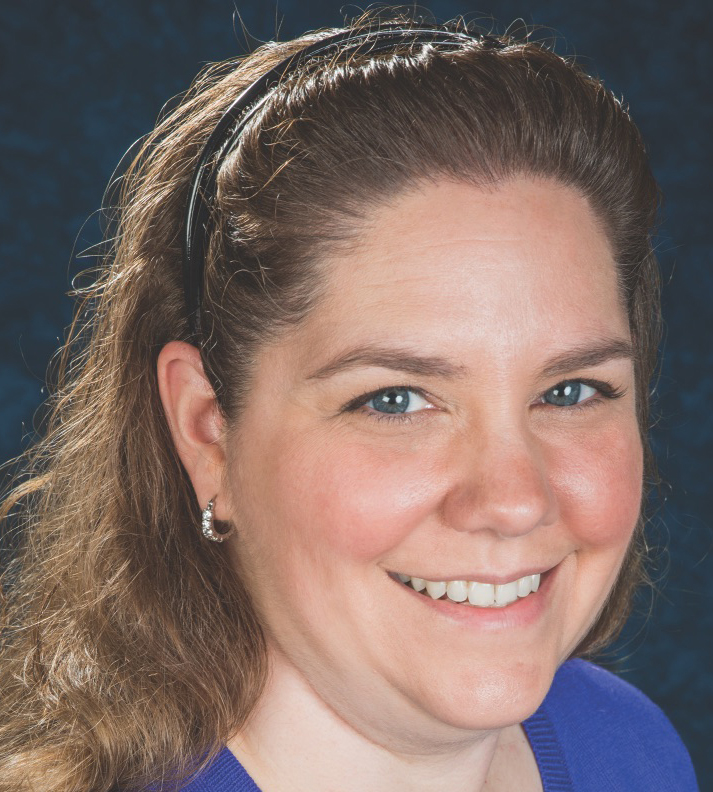 Jennifer Schertz, Senior Communications Manager, Certified Angus Beef ®
It's a journey. We started planning in earnest about 18 months ago, and contracted with a third-party vendor for our first iteration. Ultimately we brought the platform in-house after a year because we wanted more control and better alignment with our brand. In hindsight, I wouldn't have changed the path we took.
How to learn what you don't know. Starting with a program that was more turn-key not only got us off the ground more quickly, but really helped us see and understand all of the things we didn't anticipate going into it. (It was a classic case of not knowing what we didn't know!) Not only did it help us identify the look, functionality and structure we wanted, but also really helped us clarify our strategy, our audiences and our overall approach.
It's a journey. Part II. We still consider it a work in progress, and know it will evolve as our goals do, but we're proud of the progress we've made so far.
With An Unlimited Budget
"My first wish would be to hire a full-time brand journalist to join our team. We've found we have no shortage of stories to tell, but our team runs hard and fast, and it can be a challenge to make that storytelling a priority."
---
Trimming the Fat: Certified Angus Beef®
Understandably, it may feel overwhelming to peruse the variety of brand newsrooms. Large companies like Hilton, Facebook and Starbucks can assign agencies or extra employees, as well as work with high-level resources such as developers and videographers, to precisely depict stories within the brand.
Starbucks' "Stories & News" site includes not only a press center, but a section of stories about products, titled "Coffee," a section called "Community," with articles about people the brand works with, and even a section on "Social Impact." The stories are bright and easy to navigate, allowing for plenty of media follow up.
Not every company has the resources of a juggernaut like Starbucks. But there are simple steps any organization can abide by to organize and create a clear and approachable brand newsroom.
Jennifer Schertz, senior communications manager for the Certified Angus Beef®brand, not only serves as editor for its newsroom, but also oversees the company's corporate communications initiatives, including partner and internal communications and strategic content development. Needless to say, she's got a lot of responsibility. However, the brand newsroom can help to take off a little bit of the pressure for the outreach part of her position, as an organized collective can generate media inquiries and ignite an interest among potential partners.
"We wanted to create a newsroom to serve as a content hub not just for media, but other stakeholders and audiences interested in learning more about our brand and our partners," Schertz said. "These range from chefs, restaurateurs, retailers, butchers, processors, farmers and ranchers, influencers and media–as well as consumers who love beef. As the original brand of beef and pioneer in the industry that has linked farmers to consumers (and everyone in between) for more than 40 years, we've always had a wealth of stories to tell. Now we have a place to showcase more of them!"
Pushing Beef as a Side Gig
The Certified Angus Beef® brand lacks full-time staffers dedicated to its newsroom, so Schertz taps into the talent of a pool of six communications staffers. They gather content, write and publish stories based on beats, as well as looking to web designers for behind-the-scenes support.
Schertz knows the importance of efficiency and notes that while the brand posts new stories a few times a week, it doesn't post solely for the sake of meeting a schedule.
"Our newsroom includes a lot of feature stories (i.e. a brand journalism approach) with some traditional press releases and resources for media," she said. "We try to use as much engaging photography as possible, and video where we can. When we have great content to share, we'll post it!"
And great content speaks for itself. The Certified Angus Beef® team doesn't publicize its newsroom, but takes care to strategically create shareable content.
"In addition to sharing press releases with media lists, we'll also post feature stories targeted to particular audiences on our social platforms," Schertz said. "When appropriate, we may also share links to stories with particular contacts" (i.e. targeted pitches to media, or updates to our business partners who may have an interest in a particular piece).
---
Do's and Don'ts for Brand Newsrooms
Use social and other channels to let journalists know your brand newsroom exists
Tout examples of your best stories to journalists via email and social
Make sure your site features a clean, integrated design and RSS feeds for journalists to follow
Offer creative, concise stories and don't post content until it's at its best
Update content often, but also offer an archive
Make sure contact information is easy to find and up to date
Offer downloadable multimedia assets with use guidelines
Respond promptly when journalists send queries to the newsroom
---
Two Journalists' Perspectives
For many journalists, the bulk of their reporting involves emails or telephone calls—developing relationships with PR pros who can tip them off to new and important trends and stories. When asked if they use brand newsrooms, some reporters shrug, "That's where they put press releases, right?" Others, though, told us brand newsroom visits are a regular part of their routine.
For example Ben Fischer, who covers The Olympics and the National Football League at Sports BusinessJournal, appreciates brand newsrooms because they can signal an organization's priorities.
"I always take a look at brand newsrooms," Fischer said. "Usually they're a lot more coherent than old-fashioned press releases." News releases, he said, sometimes seem like brands write them out of obligation. "But if [organizations] do...original storytelling...around" an initiative that's covered in a brand newsroom, "then it means someone inside actually cares about it."
Use Clear Language
On the other hand, newsrooms with verbiage that "strikes me as unnatural or word smithed" are a turn off. He avoids newsrooms that feature writing and word usage "designed to appeal to internal constituencies," as opposed to clear language that will resonate.
Lizz Schumer, staff writer for Good Housekeeping, Woman's Day, and Prevention magazines, checks brand newsrooms weekly, if not daily. She emphasizes the importance of clean design and ease of use when it comes to journalists on deadline dealing with brand newsrooms.
The 5-Minute Rule
"If I can't find your PR contact in fewer than five minutes, that's a problem. And it may mean I will look elsewhere for a source," Schumer said. "[Brand newsrooms] don't need to be flashy and sleek, but they need to be informative. Press releases about initiatives your company has going on are great, but a quick, easy fact-sheet with all of the essential background is awesome."
Schumer adds that content creators with multimedia responsibilities appreciate downloadable high-res photos. A tip: include credits and usage guidelines with photos. "Basically [a brand newsroom that] anticipates what journalists are going to ask for and provides it before we have to ask will always endear a brand or source to me," she says. "It will also make me more likely to consult them in the future."
CONTACT: @dubois [email protected] @benfischerSBJ @Eschumer [email protected]