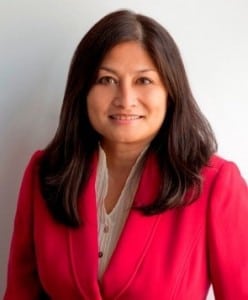 As the economy slowly wends its way toward recovery, many companies are opting to focus on managing risks rather than challenging existing boundaries in their respective businesses.
However, there are bold marketers defiantly raising their profiles to seize audience share despite the stagnant economy.
Consider electric vehicle (EV) maker Tesla Motors, which is battling to establish a different marketing model in the automotive industry by eliminating dealerships and selling directly to customers.
The company's gutsy strategy is playing out like a street fight in each state, which governs the sales of cars with laws that prohibit or restrict automakers from owning dealerships.
To duke it out with Big Auto, Tesla moves the fight away from traditional advertising and relies on social media, PR and showroom marketing.
Such ambitious leadership appeals to the public. According to the Global Street Fight™ Study developed by Gibbs & Soell and its client Harris Interactive, three times as many Americans say senior leadership at large companies is weaker than stronger today compared with five years ago. The research also found four times as many Americans believe senior leaders are more focused on short-term goals than long-term goals compared with five years ago.
In addition, the survey found that the public views strategic thinking (75%), innovation (73%) and risk-taking (62%) as the strongest attributes of "a bold leader," versus confrontation, ruthlessness and stubbornness.
Consumer-facing businesses aren't the only ones that listen closely to what the general population is saying. Bold thinking B2B brands are increasingly engaging with public end users in an extended value chain that includes a set of diverse stakeholders. In today's hypercompetitive marketplace, B2B organizations use a host of daring—perhaps even counterintuitive—strategies to advocate their issues, educate with clarity and amplify their brand voice.
Three seasoned communicators with expertise in software, agribusiness and insurance technology shared their insights on how their companies have led with confidence when business stakes are high. With challengessuch as talent recruitment, community outreach and a brand introduction, our experienced B2B PR and marketing strategists found that bolder can be better when carrying out meaningful dialogues with their audiences.
Robin Meyerhoff, PR Director for Sustainability and CSR, SAP
SAP believes that a sustainable, innovative workforce must be a diverse workforce that accurately reflects the world we live in, and the people who ultimately use its solutions.
Approximately 1% of the population globally is affected by autism. SAP recently announced that it will employ people with autism as software testers, programmers and data quality assurance specialists.
They will do this in cooperation with Specialisterne, a nonprofit group that harnesses the talents of people with autism to work in technology-oriented jobs.
SAP previewed this partnership at its recent user conference, SAPPHIRE NOW, and has kept it highlighted on its "on demand" broadcast center.
Announced the following week in a formal release, the news sparked global interest from broadcast, print and online outlets.
The broad coverage and circulation in the Twittersphere has generated media inquiries that are ongoing.
Viewed not only as a communications success story, this is an example of PR that advanced SAP's mission to help the world run better and improve people's lives.
With autism rates on the rise, this project touched many individuals both outside and inside the company.
As a result, many connections have been made among individuals with autism and organizations supporting people on the autism spectrum disorder.
It's our hope this will serve as a model for other companies to look at innovation, talent and diversity in a more nuanced and heartfelt way.
Steven Goldsmith, Director of Comm., Corporate Affairs, Syngenta Biotechnology
With more people around the world focused on looking at the food chain and how to provide a sustainable food supply for a growing world population, Syngenta is working to share its story with more people in the communities where it has a presence.
Syngenta is a leading agribusiness company with 27,000 employees in 90 countries throughout the world.
With a focus on "bringing plant potential to life," Syngenta's R&D efforts center on how to help the world's farmers grow more crops using fewer resources. In the design of the company's new $72 million Crop Lab in Research Triangle Park, N.C., the company built transparency into the very design of the building.
With a philosophy of "science in sight," the company is able to engage visitors and the community in understanding the important work the company is doing.
During the grand opening of the new R&D facility, Syngenta included a broad cross section of the community in its outreach and invited the public to learn about how the company's researchers are looking to help plants perform better in drought conditions.
The first-of-its-kind facility allows company researchers to simulate any agricultural climate and precisely measure plant inputs—the key to helping farmers grow more food from fewer resources.
Housing 30 climate-controlled growth environments in all-glass greenhouses, Syngenta can simulate conditions from Iowa in one room and from Africa right next to it.
This flexibility allows company researchers to focus on developing agricultural traits that optimize crop yields, use resources efficiently and resist various stresses that farmers face every day across the globe.
Gareth Case, Director of Marketing, Xuber
Many believe that the insurance industry is conservative. Some (not us) might even call it boring. So when we embarked on a rebrand and relaunch of our insurance technology business we needed to make a decision. Do we play it safe or do something radically different that would surprise, and delight, our customers and the industry?
We decided on a stealth, guerrilla marketing approach supported by traditional channels. In the weeks leading up to the launch, we took over every square inch of advertising space at one of the busiest tube stations in London, where we knew many of our customers would pass by every day.
The morning before the launch, in the heart of London's insurance district, 50 Xuber butlers in tuxedos arrived on a branded double-decker bus and swarmed the streets, serving groggy commuters more than 3,500 Xuber-emblazoned cups of coffee made by 36 world-renowned baristas.
At the same time, our carefully planned online ad strategy delighted visitors to target trade press sites with our colorful and vibrant creative.
And we took to our Twitter, LinkedIn, YouTube, Google+ and Pinterest channels to spread the word and share videos of our campaign. Later that evening, 220 insurance executives were feted at a standing-room-only dinner with high level industry guest speakers, which ran well into the night.
But we weren't done yet. As the holidays approached, we took to the streets again, this time with Christmas carolers who brought smiles to pedestrians and brought many of our customers out of their offices to listen and thank us.
Our 'go big or go home' guerrilla launch strategy worked, yielding a new business pipeline of $48 million.
And much to our glee, our conservative insurance industry friends do spend quite a bit of time on social media. Guess the insurance business is not so boring after all.
CONTACT:
Mary Buhay, mbuhay@gibbs-soell.com;l Gareth Case, Gareth.Case@Xchanging.com; Steven Goldsmith, steven.goldsmith@syngenta.com; Robin Meyerhoff, robin.meyerhoff@sap.com.
This article appeared in the June 17 issue of PR News. Subscribe to PR News today to receive weekly comprehensive coverage of the most fundamental PR topics from visual storytelling to crisis management to media training.