Five communications veterans were inducted into the PR Hall of Fame at PR News' 2017 PR People Awards luncheon on Dec. 5 at the historic National Press Club in Washington, D.C.
This year's inductees—Pamela Baker-Masson, Roger Bolton, Catherine Hernandez-Blades, Barri Rafferty and Quentin Schaffer—continue to set standards and inspire succeeding generations of communicators. We honored them for the work they're doing today, as well as for the work that led to previous successes.
Inductees were asked to talk about a notable mentor they had when they were coming up, and about the advice they give to today's up-and-comers as they serve as mentors themselves.
"The advice I give now as a mentor is that, especially in these times, transparency and truth will see you through," said Pamela Baker-Masson, associate director of communications, exhibits and strategic planning for Smithsonian's National Zoo and Conservation Biology Institute.
For Barri Rafferty, who was recently named CEO of Ketchum—the first woman to lead a top five PR agency—taking the time to show people that you care is the most important lesson she can impart.
"Showing people how much you feel about them and how much you care is really so important," she said. "In this multitasking world, something we often forget to do is slow down and look somebody in the eye. Giving people your attention every day is so important."
Roger Bolton, president of the Arthur W. Page Society, talked about his mentor, Clayton Yeutter, the former United States Secretary of Agriculture, and how he taught Bolton to always be positive and treat everybody with the same respect.
"My lesson to mentees is figure out what you like to do, what you're good at and how you want to make a difference in the world," Bolton said. "Then take those gifts and talents, find an organization you believe in and make a difference. Chase the mission and purpose, don't chase the money, and you'll have a great career."
Catherine Hernandez-Blades, chief brand and communications officer at Aflac, had a similar message about seeing beyond day-to-day tasks to a higher calling. "This job is about so much more than just the work," she said. "The ability to make a difference and have an impact is so critical."
Quentin Schaffer, executive vice president of corporate communications at HBO, talked about the importance of constructive criticism. "In PR, you're never really completely done," he said. "What you do can always be better."
Entry into the PR Hall of Fame is PR News' highest honor: Inductees are PR professionals who have played longtime leadership roles, serving as sources of inspiration within and beyond the workplace, and helping to redefine and expand the roles communicators play.
2017 PR Hall of Fame Inductees: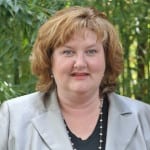 Pamela Baker-Masson, Associate Director of Communications, Exhibits and Strategic Planning, Smithsonian's National Zoo and Conservation Biology Institute

Pamela Baker-Masson of the Smithsonian's National Zoo accepts the fact that her ultimate legacy will be her role as personal publicist for giant pandas. Led by Baker-Masson, the communications team at the National Zoo has for years treated the lives of its resident giant pandas as news. Beyond the Panda Cam that serves as the centerpiece of the zoo's panda PR, the team provides continual panda updates on its website, and takes to social media whenever there is breaking news to share about the pandas. As associate director of communications, exhibits and strategic planning for the Smithsonian's National Zoo and Conservation Biology Institute,  Baker-Masson oversees the zoo's comprehensive traditional and digital communications programs, as well as the conception, design and production of exhibits, and strategic planning for her organization. She is a member of the senior executive team and has conceived of and managed numerous award winning campaigns and projects from PR News, PRSA, CLIO, the National Association of Government Communicators and she was awarded the Smithsonian Secretary's award for Excellence – Innovative Spirit.
Roger Bolton, President, Arthur W. Page Society
Many of us are dedicated to our jobs. We'd argue Arthur W. Page Society president Roger Bolton lives his job. How many executives would do interviews during their vacations? Bolton does, especially when it comes to issues of importance to him, such as diversity. He was attending a baseball fantasy camp, literally standing on second base, when he called a PR News editor to speak about diversity and its importance to the Arthur W. Page Society. "We are doing everything we possibly can to increase diversity within our membership," Bolton stressed that day. Two other areas of importance for Bolton: doing everything within his power to create an influential community of corporate chief communications officers and agency CEOs and, through this community, enlightening corporate CEOs about the business value of the communications function. Since 2011, Bolton has recruited and nurtured Arthur W. Page Society membership, providing a platform for debate and consensus for leading communicators in the U.S.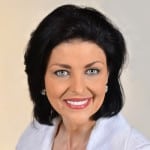 Catherine Hernandez-Blades, Chief Brand and Communications Officer, Aflac
Catherine Hernandez-Blades' overarching goal at Aflac is to heighten the company's reputation and grow its business value. Using modeling, technology and hard data, she has shaped strategies to inform priorities and demonstrate return on reputation. Above all, though, she has dedicated her communications career to influencing companies to give back, and backing up her passion for CSR with metrics. A metrics-focused thought leader on corporate reputation, CSR and ethics, Hernandez-Blades has revamped Aflac's CSR initiative, championing CSR's importance in driving business objectives, pushing a 5-point increase in Aflac's Reputation Institute pulse score (the gold standard of corporate reputation) over 18 months. She also drives Aflac's diversity and inclusion initiatives. Aflac has earned numerous accolades, including Black Enterprise Magazine's 50 Best Companies for Diversity; LATINA Style Magazine's 50 Best for Latinas to Work; and Fortune's 50 Best Workplaces for Diversity, 10 Best for African Americans, 100 Best for Women and 100 Best for Millennials lists.
Barri Rafferty, CEO, Ketchum
In the course of her career in communications, Barri Rafferty has not just reached the summit of business leadership and led award-winning campaigns—she has been a role model and champion for women in business. She is a founder of a women's leadership network at parent company Omnicom, and a recipient of the Plank Center's Milestones in Mentoring Award. She proactively shares her business world acumen with other women—she does not restrict her thoughts on women's issues to Ketchum employees. For instance, a few years ago, at a PR News leadership workshop, Rafferty urged women in the room to ask for higher salaries during performance reviews. Her question for those in the room: "Why should it only be men who feel like they have the right to ask for more money?" She's a frequent speaker on the topic of gender parity and unconscious bias, having spoken at TEDxEast and the World Economic Forum's Annual Meeting in Davos, Switzerland, and also shares her wisdom through her many blog posts for Ketchum, CNBC, Fortune and the Dallas Morning News.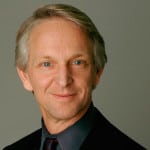 Quentin Schaffer, EVP, Corporate Communications, HBO
HBO has morphed throughout the years. It began as a network featuring premium films. Then it moved to original programming. At times it has had the #1 show on television (The Sopranos, Sex and the City, Game of Thrones), but not always. What hasn't changed for more than 20 years is the association of the HBO brand with quality. Much of that reputation work is due to the PR intelligence of Quentin Schaffer, promoting the high-quality curated collection of content that is HBO. Schaffer's voice is evident throughout the positive buzz around HBO documentaries, its original comedies and dramas, the comedy specials and even the kid-friendly shows on HBO Family. Yes, the breakout shows such as The Sopranos, True Blood and Game of Thrones might have made Schaffer's job a bit easier than most PR pros, yet it's been his steady hand guiding HBO's reputation after the glory of The Sopranos that is perhaps most impressive. With this steady hand, Schaffer directs all consumer press outreach for HBO—print, electronic and digital—and has oversight for the company's Emmy and Golden Globe Award campaigns, its Hollywood and trade advertising, special screening events and policy positioning in regards to programming issues.