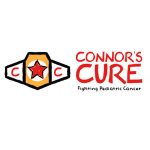 2017 CSR Awards
Social Good
WWE – WWE & The V Foundation for Cancer Research – Connor's Cure Campaign
WWE & The V Foundation for Cancer Research - Connor's Cure Campaign
WWE chief brand officer Stephanie McMahon and her husband, WWE executive of talent, live events and creative Paul "Triple H" Levesque, are strong supporters of pediatric cancer care and research at Children's Hospital of Pittsburgh of UPMC.
Stephanie and Paul became involved with Children's Hospital in 2014, when they met WWE fan Connor Michalek. Connor, 8, was battling medulloblastoma, a rare tumor that affects the brain and spinal cord. Connor formed a special connection with Stephanie and Paul, as well as numerous WWE Superstars and Divas, while attending WWE events with his family in early 2014.
When Connor lost his battle with medulloblastoma in April 2014, Stephanie and Paul decided to honor him by creating Connor's Cure, a fund within Children's Foundation at Children's Hospital of Pittsburgh that supports brain tumor research. Connor's Cure supports research by Ian F. Pollack, M.D., chief, Pediatric Neurosurgery in the Brain Care Institute at Children's Hospital of Pittsburgh, including laboratory-based research and a vaccine-based immunotherapy research.
In March 2016, WWE and The V Foundation for Cancer Research announced a multi-year partnership to support cancer research nationally through funds raised by Connor's Cure. The announcement was made at Children's Hospital of Pittsburgh, where Connor's Cure was originally established.
The Connor's Cure campaign had two primary objectives: to raise overall awareness for pediatric cancer and to raise funds for Connor's Cure to support pediatric cancer research. WWE supported Pediatric Cancer Awareness Month throughout September 2016. The WWE Universe paid tribute to Connor Michalek, showing their support for pediatric cancer research with their donations to Connor's Cure.
Led by Stephanie McMahon, WWE utilized its global assets including WWE Network, TV, live events and digital and social media to raise awareness and funds for Connor's Cure. To date, WWE has raised more than $1 million for Connor's Cure and the Children's Hospital of Pittsburgh. WWE raised more than $200,000 and generated over 1 billion media impressions during Pediatric Cancer Awareness Month in September 2016.
Honorable Mentions:
Amway - The Power of 5 Million Nutrilite Little Bits
Bacardi Limited - No Straws Pledge
Creation - Pizza Hut Changes The Story with Pizza Hut: The Literacy Project
Dell, PPR Worldwide and BWR Appoint Adrian Grenier as Dell's First-Ever Social Good Advocate
Discovery Education
Food Lion Feeds - The Great Pantry Makeover II
Food Lion Feeds - Year Two
JetBlue - Imaginations Take Flight with JetBlue's Soar with Reading Initiative
Nobel Ilac - Pink Toilet Project
PJ Lhuillier Group of Companies - Cebuana Lhuillier Disaster Resilience Campaign
Teva Pharmaceuticals - Community Partnership Program