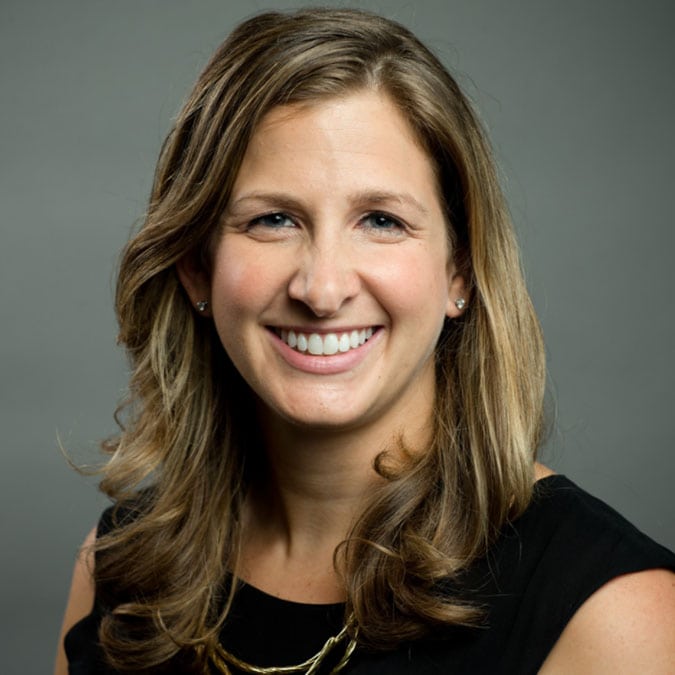 2017 Top Women in PR
Rachel Rosenblatt
Managing Director
FTI Consulting
Rachel Rosenblatt has distinguished herself as a global leader within FTI. She is equally known for providing insightful counsel to companies and executives as she is for building long-term relationships with her clients (10+ years) based on the quality of support she and her teams provide.
On May 4, 2016, Aéropostale—a longtime client of both FTI and Rosenblatt—filed voluntary petitions under Chapter 11 of the U.S. Bankruptcy Code, and announced the closure of 113 stores in the U.S. and all locations in Canada. Rosenblatt co-leads the team advising the company through the Chapter 11 proceedings, which have the unusual characteristic of a contentious public dispute with Aéropostale's top supplier.
To control the media cycle from the very first filing, she created and executed a communications strategy which successfully ensured that Aéropostale's assertion, that the supplier and its affiliates engaged in significant bad acts and inequitable conduct, deliberately forcing Aéropostale into bankruptcy, was articulated in all media coverage of the filing.
Throughout the case she has served as the account lead and as Aéropostale spokesperson, managing rumors and speculation to help ensure continuity of supply, preserve business relationships and retain employees throughout the Chapter 11 process. The communications have consistently been viewed as a success. Aéropostale's message is clearly articulated, and that has had a meaningful impact.
Rosenblatt's expertise lies in corporate reputation, crises/issues management, bankruptcy and restructuring, and she is a highly sought-after media and presentation training coach. Her clients are typically publicly traded companies in varying industries including retail, industrials and healthcare.