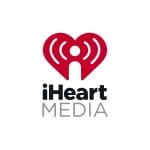 2017 CSR Awards
Annual Report
iHeartMedia: iHeart Impact Report
With over a quarter of a billion monthly listeners in the U.S. and over 80 million social followers, iHeartMedia has the largest reach of any radio or television outlet in America.
With that in mind, the 2015 iHeart Impact Report is a snapshot of how its 850+ broadcast radio stations and outdoor properties use their reach and local influence to improve the lives of others.
The report's eye-catching photos and graphics illustrate all the good work that iHeart is doing to show that it "hearts" its hundreds of communities.
For example, the report highlights the fact that, in an effort to elevate issues and raise awareness and/or funding, iHeartMedia spotlights thousands of local and nonprofit organizations each year that tackle critical issues and causes, primarily in four core areas — family and social impact; health and wellness; education and literacy; and music and arts.
Also noted in the report is the fact that every iHeartMedia radio station dedicates 30 minutes of airtime or more weekly to take a deeper look into current community issues through live public affairs programming.
iHeartMedia also plays a critical role in communities when disasters strike, according to the report. Over the last few years, many natural disasters, from hurricanes to tornadoes and wildfires, have impacted the country; there have also been local and world crises like school shootings, riots and war. In times like these, iHeartMedia is essential to the lives of local residents, with its broadcast and digital platforms often serving as the sole information source for disrupted areas—providing news and critical information on everything from evacuation routes to food banks and medical care.
iHeart also knows that getting older can be lonely. In fact, as of 2012, 11.8 million American seniors live alone and face isolation due to location, disability or language barriers. In 2015, iHeartMedia teamed up with DoSomething.org to help lift the spirits of older adults and combat social isolation around Valentine's Day—and the effort resulted in 2.2 million media impressions.
Honorable Mentions:
American Cleaning Institute
Arby's Restaurant Group, Inc.
The Clorox Company
FINCA International
Food Lion
The Lifetime Healthcare Companies
Martin Brower
USANA Health Sciences