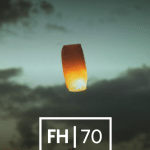 2017 CSR Awards
Agency CSR A-List
FleishmanHillard
With over 80 offices in 29 countries, FleishmanHillard (FH) offers a global network to design and execute CSR work. FH's corporate responsibility and global impact specialists help clients seize the opportunities that flow from being a socially engaged and sustainable business.
Since its inception in 2010, AT&T's It Can Wait campaign owed much of its success to the simplicity of its message. But the emergence of smartphone-related activities beyond just texting led the company to consider expanding the focus of the campaign in 2015. AT&T enlisted the help of FleishmanHillard to successfully broaden the scope of its award-winning It Can Wait program.
The program focused on raising awareness of the dangers of smartphone use while driving. From selfies to video chats to social networking, smartphone-related activities behind the wheel are dangerous and deadly.
AT&T launched a new virtual reality experience, Simulator 2.0, to bring these new smartphone behaviors to light. The experience simulates, in an immersive but safe 3-D setting, the potentially deadly consequences of glancing at a phone while driving.
In terms of social media engagement, AT&T and FH championed It Can Wait through a paid and organic drumbeat of messages. One key program was #Tag5toSave5, where celebrities and the public were encouraged to tag their top five contacts in their smartphones with a social post encouraging them to keep their eyes on the road. In addition, partnerships with actors, athletes and affected individuals brought weight to the message. FH also played a key role in activating an AT&T sponsorship at the BlogHer Conference.
The It Can Wait program has nearly doubled its pledges since 2014, reaching more than 11 million pledges as of October 2016. In 2015, the campaign received more than 4,000 media placements in outlets such as The Huffington Post, The New York Times, Mashable and USA Today, which generated more than 6.5 billion impressions.