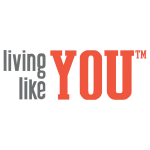 2017 Social Media Awards
Best Blog
Novartis Pharmaceuticals AG/Creation – MS: No Filter
Novartis sought to stand out in a crowded treatment market and reaffirm its commitment to the Muscular Sclerosis (MS) community. Novartis asked Creation, its agency, to develop a new platform that would deliver information and support for today's MS patients in a completely new way.
From there, Living Like You was born. Living Like You is a site that collects and curates real stories about topics and experiences that the MS community wants to hear about. Nothing is off the table—sex, marijuana, depression—whatever the community cares about is covered.
The target audience is people living with and affected by MS, especially women from the age of  35 to 55, since MS affects more than twice as many women as men. Informed by research and insights, the Creation team developed Living Like You, a disease awareness website and campaign to empower people living with MS and help them to live their best lives in spite of the disease. Creation aimed to create the first online space where those with MS could hear from people who understand what it's really like living with MS every single day. Above all, Living Like You sought to capture the resilient spirit of the MS community.
As of December 2016, the Living Like You site included contributions from 21 bloggers from eight countries. Living Like You is a bold initiative, both in the way it reaches patients and because it has been executed in a highly regulated environment that has traditionally stifled creativity.
Honorable Mentions:
451 Marketing - Ericsson Careers Blog
Association for Library Service to Children - ALSC Blog
Blue Cross Blue Shield of Michigan - Building Connections to the Brand Beyond the (Insurance) Card
Citrix - Corporate Blog Overhaul
DEVENEY Insights
Fuze & PAN Communications - Fuzing Together a Cohesive Brand Message: Voice, Video, and Messaging on Company Owned Blog
UCLA Health Digital Marketing - UCLA Health Connect