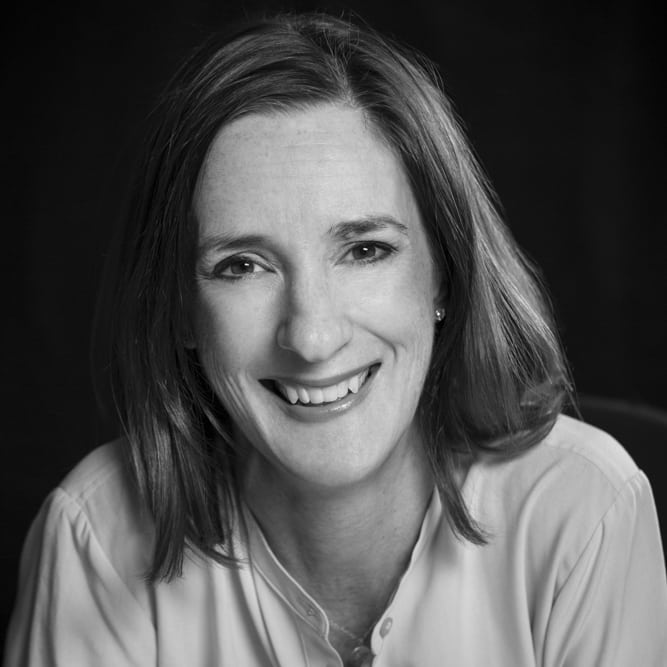 PR News recently asked its community to tell us who should be listed among the top game-changers of PR in the last few years. Here, we look at game-changer Beth Monaghan. Check out the complete list of the 50 Game-Changers of PR for 2017.
Beth Monaghan didn't set out to merely establish a PR agency—she hoped to create a family environment in which people have fun together delivering creative ideas to clients. Happiness in the workplace ultimately come down to fun and creativity, and it's Monaghan's insistence on both that makes her one of PR News' Game-Changers of PR.
When Monaghan started InkHouse 10 years ago, all she had was a handful of people working around a kitchen table. The good vibes created at that kitchen table now ripple across nearly 100 employees in four offices on both coasts. The agency has won numerous awards, including two Agency of the Year awards and multiple Fastest-Growing, Top Places to Work and Coolest Company awards. Along with being named one of PR News' 50 Game-Changers of PR, Monaghan was also named one of PR News' Top Women in PR in 2014.
Monaghan created Massachusetts-based InkHouse with the idea that a PR agency should act like a newsroom. She hired an in-house team of former reporters, graphic designers and filmmakers and also recently introduced sponsored content and paid media services to round out the mix. She created a set of values that InkHouse follows every day, believing that great ideas are better than hours in seats. To help employees recharge and return to work ready to innovate, InkHouse offers unlimited vacation time, work-from-home Fridays, a free day to volunteer and has banned email outside the hours of 7 a.m. and 7 p.m. (except for client emergencies). She encourages walking meetings in lieu of sit-downs.
A constant activist for equality, Monaghan testified at the Massachusetts State House in favor of a paid leave bill. At her agency, she offers paid parental leave to both women and men. She continually advocates for women's equality in the PR world, which is a profession dominated by women (70-80%), and yet one in which women only occupy 20% of the management roles. She is currently writing a book on the subject, to help other women find their own career paths.
The bottom line: Monaghan allows employees to see that they can achieve both a successful, fulfilling career and a great personal life.
Most Interesting Fact Not Found on Beth's Resume
"I almost became a classical flutist. I don't play flute anymore, but you might catch me singing in the car."
Beth's Advice to Her 20-Year-Old Self
"Trust yourself—your talent, your ideas and your gut. You'll waste way too much time at the start of your career trying to mold yourself into what you think success looks like (or what someone else tells you it should be). You can't build strong relationships or a strong business by turning yourself into someone else."
Beth's Profession in an Alternate Universe
"I majored in PR because I wanted to be a writer, but was too pragmatic to go at it straight on. PR let me write and earn a living at the same time. And as it turns out, it's also helping me a become a writer since I'm working on my first book, which is about women's equality in the workplace and is shaped by the lessons I've learned by building a career in PR."