Winner: Allstate Insurance Company  -  Giving Campaign – What do you heart?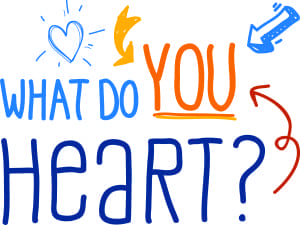 Since 1996, Allstate and its employees and agency owners have donated more than $87 million to charities across the U.S. through the annual Allstate Giving Campaign. All of the donations are directed at the request of Allstate employees and agency owners who actively fund the campaign and select the causes that matter most to them. Despite its success, the campaign needed to be invigorated to help to encourage employees and agency owners to continue to give each year. In addition, the influx of new employees and agency owners into the company presented an opportunity to help encourage new hires to think about what matters most to them, realize that they can make a difference by donating to those causes (with a 15% company match) and then feel empowered that their company enabled them to do so.
One of the primary challenges of the Allstate Giving Campaign was to develop a new communications campaign that could appeal to and motivate all employees—no matter their age or role with the company. The Giving Campaign team worked with Rule29, a boutique digital marketing company, to create a surround-sound communications package, which featured an e-card that could be personalized with coordinators' photos and charities of choice and then sent to Allstate employees and agency owners for them to do the same—make a pledge and then pass it on. The goal of the e-card was to convey the message that "Allstate will support your personal passions," and it featured the new theme, "What do you heart?" along with the campaign logo and existing tagline at the end.
At the close of the 2013 Allstate Giving Campaign, it was evident that the e-card was a creative, interactive and cost-effective way to contemporize the internal fundraising effort. The 2013 Allstate Giving Campaign e-card had 5,793 unique visitors and 13,018 page views in comparison to 610 views of the 2012 Giving Campaign video. This is more than eight times more visits than the previous year.
Honorable Mentions:
Kaiser Permanente - Living Our Brand
U.S. Postal Service - Superstorm Sandy: How Postal Employees Restored Sense of Normalcy