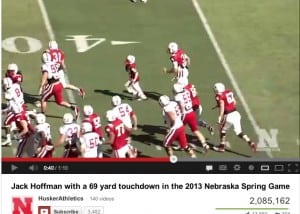 For the last several weeks, the country has been fixated on college basketball. Tonight, Louisville and Michigan battle for supremacy of NCAA men's basketball, while Tuesday's women's final features Louisville going up against UConn. And for the last couple of weeks, Rutgers' basketball program has been under the PR microscope—but for all the wrong reasons.
No doubt the communications staff at Louisville is busy. Between its two hoops teams reaching the finals and the gruesome leg injury of the men's basketball team's Kevin Ware in a game against Duke last week, there are plenty of stories to be told and reporters' questions to be answered.
Of course, a school's appearance in the Final Four can mean millions of dollars worth of earned media hits that not only help the basketball programs, but promote goodwill among faculty, students and the all-important alumni, who help fill the schools' coffers.
Yet this weekend, the biggest PR coup didn't involve a basketball. Instead, it involved a football, carried by 7-year-old Jack Hoffman into the end zone during a University of Nebraska spring game on Saturday, which created untold goodwill for the university.
Hoffman, who is battling cancer and whose cause has been taken up by the Nebraska football team, came into the game on a fourth-and-1 on the 31-yard line. Taking the handoff, Hoffman scampered for a touchdown surrounded by the entire team, cheered on by more than 60,000 fans.
Nebraska's spring game play is a breath of fresh air after the Rutgers debacle. The video has, so far, garnered 2,085,162 views on Nebraska athletics' YouTube page and should make even the most cynical college athletics observer tear up.
The effort shows not only the power of digital and social media, but the power of a compelling, heartwarming and positive story.
Follow Scott Van Camp: @svancamp01