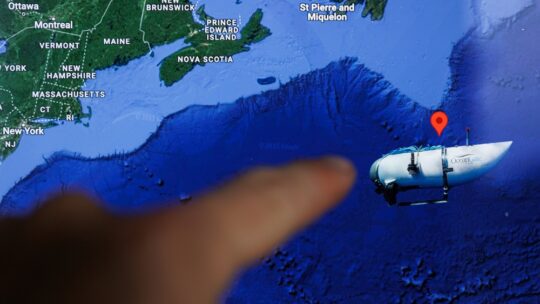 PR has no shortage of surprises and unexpected crises. Just when you think you've heard everything, something new like two billionaires challenging each other to a cage match on social media breaks through. 
In all seriousness though, this week saw some unexpected media pivots from a political public figure and a devastating end to a story many followed around the globe. Communicators continue to need to be prepared for anything, and continue to show why they are an essential part of any workforce. 
Justice Alito's Media Pivot
What happened: ProPublica had planned to publish an article investigating Supreme Court Justice Samuel A. Alito Jr.'s travel activity with a politically-active billionaire. The article examined Alito's 2008 trip to an Alaskan fishing resort with hedge fund manager Paul Singer. The story finds that Singer flew Alito to the resort on his private jet—a charter that typically costs $100,000 according to the ProPublica piece. 
This brings up ethical issues for Alito, especially as the publication noted that he did not list the trip on financial disclosure forms, a possible violation of federal law. 
ProPublica editors said they reached out to Alito's people for more information, but the Supreme Court's chief spokeswoman told them Alito would not comment. 
Several Hours later an opinion piece by Alito on this topic titled, "ProPublica Misleads Its Readers," appeared in the opinion section of the Wall Street Journal, just ahead of ProPublica publishing its piece. 
Communication lessons: No matter what side of the political fence you are on, any communicator, particularly fluent in crisis communications, has to look at this and say, wow. 
The quick turnaround to control a narrative, getting out ahead of a potentially bad profile, shows organization and commitment by Alito's PR team. 
Dan Rene, Managing Director, kglobal says they always advise clients to "run to the light" and tell their story first before anyone else has a chance to do it for them.
"Slides in my media coaching deck say: "Communications is an Offensive Weapon" and "Don't Waste Your Time on Defense," Rene says. "When you are defensive people think you have something to hide/be defensive about."
Rene also notes it was a brilliant strategy to take control and place Alito's adversaries on the defensive. 
"By going on offense, Alito was able to frame his message fully without the filter of a journalist/media outlet that might edit it or use it in an unfavorable context," he says.
The only thing Alito can control in that story is his contribution to it. Rene says he took that opportunity to control the distribution of the narrative, and did it in a very successful way. 
"By acting proactively, the story is now more about the [ProPublica] reporters and the [story] process than it is about any corruption allegations."
The OceanGate Tragedy
What happened: This week, the world anxiously watched the search for the lost OceanGate submarine. Unfortunately, on Thursday, rescue crews uncovered debris of the vessel, and the company acknowledged that the five individuals inside the craft, including the CEO, perished. 
Everyone from journalists to cable media pundits to social media users talked about the search and company and what would happen next. However, one entity remained relatively silent until they found the submersible—the OceanGate company itself. 
Communication lessons: During the week, many stories emerged. Some included information on the loose safety precautions taken by the CEO. Others included trade groups and employees' concerns regarding faulty design and lackadaisical testing. 
John Gonda, VP, Media and Public Relations, Sage Growth Partners, says the lack of transparency always enhances a negative narrative. 
"This situation shows the dangers of a company not being transparent and forthcoming with information—which allows our fast moving world of media to quickly fuel rumors and speculation," he says.
And unfortunately, Gonda notes, as much as the focus should be on the lives of those involved, it is very likely that the days ahead will also present many opportunities for the media to further analyze the company's history, profits, safety record, staffing qualifications and operating policies. 
"If the company had anything to hide in this regard, it is going to be quickly and thoroughly exposed—whether they are prepared for this or not," he says. 
Eric Yaverbaum, CEO of Ericho Communications, addressed the lack of communication from the team, noting it could have been the absence of a crisis plan, or more close-to-home, personal issues. 
"While the former CEO and co-founder Guillermo Söhnlein did post on Facebook suggesting we "remain hopeful," little else in terms of a statement had come from OceanGate until the submersible had been recovered," Yaverbaum says.  
Yaverbaum notes that during times of crisis a CEO will usually step up to make a statement, but the company's CEO, Stockton Rush, was one of the victims on the submersible and couldn't comment during the search. 
"Typically for most organizations this would be an opportunity for other members of the company's leadership to step up and make a statement," he says.
Yaverbaum also mentioned that OceanGate's communications director is Rush's wife, Wendy Rush, which may have contributed to a unique and discernable situation. 
"With her husband being one of the victims on the submersible, this is a difficult time for Rush, and it's understandable why she hasn't made a statement," he says. "This further shows the importance of contingency plans and the need for a company or public figure to know exactly what to do in advance, before news coverage starts, for any given scenario."
Meta Comments on Cage Match
What happened? And finally, we end on a "yes, this actually happened" note. 
This week The Verge reported Twitter owner Elon Musk tweeted that he'd like to take on Facebook CEO Mark Zuckerberg in a cage match. Zuckerberg then replied in an Instagram story with a screenshot of the tweet and a caption saying "send me the location."
The Verge reached out to Meta for confirmation and spokesperson Iska Saric told the reporter, "The story speaks for itself."
Communication lessons: Sometimes with everything tragic going on, it's ok to take a breather and play ball with the media when it comes to odd requests. Especially with unpredictable billionaire tech leaders. 
Upon reaching out to our PR experts for comment, Curtis Sparrer, principal of Bospar, gave us a prediction of the next chapter in this cage match saga.
​​"My money is on Zuck," Sparrer says. "Elon Musk is about to have his next big embarrassment in social media."
Nicole Schuman is senior editor for PRNEWS. Follow her @buffalogal