B2B purists may insist that the attributes of their ideal agency partner are different from those of agencies that serve consumer-facing clients. For instance, businesses in heavily regulated industries, such as financial services and healthcare, seek out communications partners who understand the arcane practices and parlance of their professional audiences. In another example, communicators who engage with science and technology media work tirelessly to simply keep up with the brisk pace of change in their fields.
How can consumer generalists possibly compete with trade specialists in handling the full scope of a B2B communications program?
Feeling pressure from a slow economic recovery and intense market competition, more C-suite executives are seeking a counterintuitive answer.
Chief executives are putting a new spin on the "do more with less" mandate by increasingly challenging their communications teams to deliver business results with fresh thinking. And that push for results born from new ideas is extending into the selection of PR agencies.
One way to shake up the search is for B2B clients to stop basing their hiring decisions on a pyramid structure that initially filters for narrowly defined skills and experiences.
By inverting the pyramid, clients can more effectively isolate the agencies that are best prepared with the core values and reputations in order to make a positive impact on the business. These are the non-negotiable "atoms" that must be present in the "DNA" of the prevailing agency. Once proof of this fundamental composition is found, the client can continue to look for specific technical skills and resources.
The hunt is more likely to be successful—and less frustrating—when clients agree that agencies must present their credentials as suitable partners first. To understand how the search process is evolving, we asked some of the most experienced "matchmakers" guiding agency reviews today for their perspective.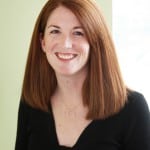 Meghan McDonnell, Senior VP, Pile and Co.
Big thinking, great storytelling and digital strategy top the list of what our B2B clients want in a PR agency. And these priorities are actually no different than those of our B2C clients.
So, when it comes to managing PR agency reviews, we don't recommend disparate approaches simply based on a client's designation of B2B vs. B2C.
In fact, in a recent PR review for a global B2B financial-services client, agency criteria included strategic capabilities, program measurement and integration with other client agency partners—all of which you could find in a B2C review.
Corporate communications led the process and agency selection culminated with an evaluation form—as they might in a B2C process.
This isn't to say that a PR agency's B2B experience is no longer important to clients. Knowing how to navigate the sales channels of complex organizations or bringing industry media contacts to the table remain a priority.
However, we're now seeing B2B companies looking for more than B2B experience from their PR partners.
Our advice to PR agencies looking to pitch B2B companies is to demonstrate relevant experience, as well as how you collaborate with other agencies, implement smart digital strategies and generate ideas that extend beyond your natural channels.
Dan Plachta, Engagement Manager, The Bedford Group
From a process standpoint, agency search among B2B and B2C marketers is relatively similar. Both begin with an exercise to build consensus (across groups/departments), move to vet potential candidates and assess their relevant skill sets and end with how to structure a mutually beneficial contract with KPIs to monitor ongoing performance.
The few differences lie within the process itself. For instance, B2B searches tend to involve more expansive, many times matrixed stakeholder teams and have historically targeted highly specialized, category-equipped agency candidates.
Although the stakeholder mix continues to remain unchanged, B2B marketers are expanding their agency consideration set to include more B2C-oriented agencies.
Why? Because while the ability to dissect a category intimately and with an insider perspective is important, creativity is playing a larger role in B2B marketing.
Corporations are increasingly seeking insight-driven agency candidates, particularly on the B2C side, to gain more traction and drive creativity and emotion.
Within our agency search practice, The Bedford Group takes a forward-leaning approach to helping B2B marketers partner with agencies that can aggressively grow our clients' business.
One aspect of our work is helping traditional B2B adapt to the new paradigm of "B2B2C" and create effective pull strategies.
While not every organization may be ready (or fit) for the evolution, several of our clients have been able to combine innovative creative with technical prowess and category skills.
If nothing more, B2B marketers should determine the role a more finely honed creative product plays in their communications and remain open to a new approach.
Mark Sneider, Owner/president, RSW/Agency Search
There is no reason why B2B and B2C firms should manage their search processes differently when looking for a new agency.
But there is a tendency to (or at least want to), which we try and not let them do.
I have seen B2B firms want to dial down into more of the tactical elements of an agency's thinking versus seeing what an agency can do from a strategic standpoint.
B2C companies seem to have a better handle on finding agencies that can build campaign platforms that can tie the platforms to sound businesss strategies.
There seems to be less of this on the B2B side, where it's more about the idea and not the seed from which it came.
I have also seen B2B firms—when in the early stages of a search (e.g. RFI)—be more concerned about the functional aspects of the relationships.
These aspects include who an agency has worked with versus digging deeper into the relevancy of its experience.
They also include the degree to which the agency can demonstrate to the potential client that its thinking about the organization—and not just present a dog-and-pony show about the agency. PRN
CONTACT:
Mary Buhay is VP of marketing and business development at Gibbs & Soell. She can be reached at mbuhay@gibbs-soell.com; Megan McDonnell, mmcdonnell@pileandcompany.com; Dan Plachta, dplachta@bedfordgroupconsulting.com; Mark Sneider, mark@rswus.com.
---
This article originally appeared in the June 16, 2014 issue of PR News. Read more subscriber-only content by becoming a PR News subscriber today.