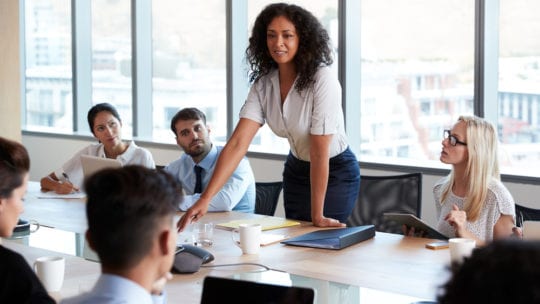 It was little surprise that Charlene Wheeless, VP, global corporate affairs, Bechtel Corporation, was named last month to chair the Pageboard of trustees, succeeding Aedhmar Hynes. A Page member since 2012, Wheeless chaired the annual conference in Boston earlier this year. She's also a highly regarded speaker at events that the group for CCOs and senior communicators sponsors. She starts in January.
Prior to her tenure at Bechtel, Wheeless was VP of communications for Raytheon's intelligence and information systems business unit. Before that, she spent time at American Management Systems and DynCorp.
We asked Wheeless about challenges senior communicators are having and how Page can help them. We also inquired about what she's gained from her years at Page and themes she plans to emphasize during her tenure as chair.
PRNEWS: What do you want the theme of your tenure as Page chair to be?
Charlene Wheeless: Relevance. Businesses are redefining and remaking themselves in response to disruption. New Page research shows the CCO is stepping up on corporate brand and culture and how their enterprises create societal value.
I see a powerful new opportunity for CCOs to be relevant, central leaders in transformation. That's why I'm so excited about the chance to lead Page at this moment.
CCOs can – and really, we must – also step up in new ways. Page also is working to build up its professional learning programs. I see Page's role as helping CCOs be stronger leaders who bring additional value to their enterprises – commercially and for society.
PRNEWS: You've been a Page member for seven years. What have been the benefits from your time at Page that have convinced you to remain involved with the organization?
Wheeless: The professional relationships and personal friendships are extremely important and have made participating in Page invaluable. It's personally satisfying to be a part of an organization that's making our profession better.
But as a CCO, it's also a place to get exposed to the latest thinking, explore common challenges, learn from each other, and stay ahead of the curve. It also allows me to connect with CCOs at the companies Bechtel considers clients or partners. That additional connection is extremely valuable.
I have grown personally and professionally during my time at Page. In addition to all that we do in our programs, we also are working to evolve the profession, to challenge conventional thinking, and put diversity, inclusion, and belonging at the forefront of the minds of our members.
It's an awesome honor and responsibility.
PRNEWS: What challenges facing senior communicators do you plan to address during your tenure?
Wheeless: A big one is that these new roles for the CCO demand new knowledge and skills, both for themselves and their teams. Acquiring new talent is great, but we also need to retrain our people to work in new ways.
As an example, CommTech isn't just about new platforms and tools. We need our teams to think differently about how data helps us understand people as individuals and engage them in personalized ways. To design content journeys that account for human behavior and optimize them by continually refining content. We're entering a new era for our profession, and Page can help us lean into that.
In addition, the characteristics of the most successful CCOs and their teams are changing. Today's environment calls for multidisciplinary teams and CCOs who can work effectively across the C-suite and the entire organization.
CONTACT: [email protected] [email protected]