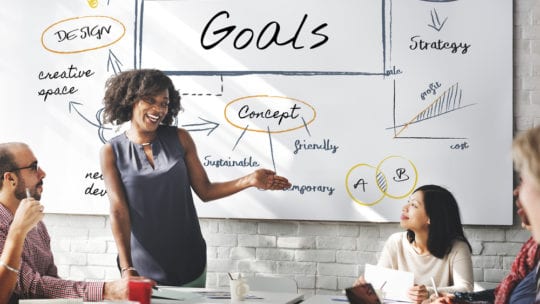 [Editor's Note: This is the second in a series of Intrado Digital Media-sponsored articles about measurement. The first article in the series appeared in the November 2019 edition of PRNEWS.]
You hear it constantly during PR industry events centering measurement: It's critical for PR pros to align what they measure with business goals.
On first glance the phrase can seem more complicated than it is. In reality the concept urges communicators to take a sophisticated route to measurement. For example, it argues foregoing counting inputs and outputs only. In addition, it frowns on basing the entire proof of a campaign's success on a single metric, such as social media impressions.
Aligning measurement efforts with business objectives "is a concept that's on everyone's mind…it's brought up all the time in meetings I have with communicators," Intrado Digital Media president Ben Chodor says. "Data for data's sake isn't meaningful or helpful," he adds. "Now it's 'How do we tie [what we're measuring] to the business and to business goals?'" It's a development that comes none too soon for Chodor and other measurement advocates.
The C-Suite's View
The C-suite increasingly views communications as an integrated, effective function that influences business. As such, business leaders want to put a value on communications, says PR measurement proponent Katie Paine, a PRNEWS columnist and founder of Paine Publishing. They want to see "how communications helps mitigate risk, how it provides lift to sales, the extent to which it is helping [the company] keep the people" it wants and "attract new people."
Leaders, Paine adds, want to know how communications makes the company the employer of choice, the neighbor of choice and the vendor of choice.' In other words, senior business leaders are demanding data that ties communications to business goals.
Yet ask those who judge PR industry contests how often applications refer to a single metric as the sole proof of success. Sometimes that metric is ad value equivalency (AVE). Often it's social media impressions.
Sex and the Single Metric
"Vanity metrics are very sexy," Chodor says. "'We had 100 million impressions'…it's hard not to share that." To this day, at the top of nearly every report you'll see the vanity metrics.
Eventually savvy communicators began looking deeper. They asked, 'What did those impressions do to help us achieve our business goals?'
For example, if one of the company's goals was to increase sales, did the 100 million impressions help? Have sales risen as a result? How many of those 100 million impressions resulted in people taking action, such as requesting information? Did the impressions lead people to talk about the company and its products?
Chodor believes "finally, the tide is changing" on more intelligent communications measurement. He finds that when "you actually sit down" with communicators today they are more willing to look at data, "both good or bad…they want to know what to do with data." Previously, Chodor says, PR pros were reluctant to look at anything bad.
Today, though, in addition to tracking earned media, a traditional metric, PR pros want to be able to measure external efforts, web traffic, social conversations, lead generation, macro vs micro influencers, among other things, he says.
Melding of PR, Marketing & Sales
Chodor credits the change in PR's attitude to the demands of the C-suite mentioned above. In addition, the need to measure more thoughtfully is the result of the "criss cross" of PR, marketing and business, Chodor says. Last, it's the "rising PR professional," who comes from a data-driven world.
In addition, Chodor's bullish on communicators measuring their efforts against business goals, particularly when data shows a PR campaign is not as effective as hoped. "It's almost more important" to look at data when things aren't working as expected. "That's when [PR] should change its ways and do things differently," he says. "Say your goals are growth, and you launch a campaign that only builds awareness, I don't know if that's working."
Fortunately, gaining such business insights from measurement is eminently doable. For the first time, PR and marketing have a variety of "powerful tools…to measure their efforts …and how [they] tie to business goals," he says. There are tools being conceived "every day."
In addition to PR, marketing and sales converging, the tools they use are doing the same. "We are hearing from customers, 'We want our data in one place, not in six different places with 6 different logins…and we want to be able to mix [the data from PR, marketing and sales] and see what it all means.'"
Cause for Concern
Still, Chodor and others are not upbeat about all current aspects of communications measurement. For example, he admits, "Communicators can drown in too much data" and cautions against using data alone to make all your decisions. "There's a happy medium," Chodor believes.
Similarly, while he sees evidence of communicators hungry for using data to achieve business objectives, "It's not like they're calling us" constantly. In part, he says, "they may not know what we do." On the other hand, Chodor reports many communicators quickly see the light regarding the utility of business-driven measurement during presentations and meetings.
Chodor admits that previously his company "didn't really look deeply at our PR campaigns and whether or not they contributed to revenue." Eyes were on marketing's contribution to sales and revenue, but PR's contributions to business goals went unmonitored. PR was thought of as the department that wrote press releases. More recently "we are…looking at our PR as a revenue generator as well as a way to hear the voice of our customer…so we are drinking our own champagne, in a way."
CONTACT: [email protected]