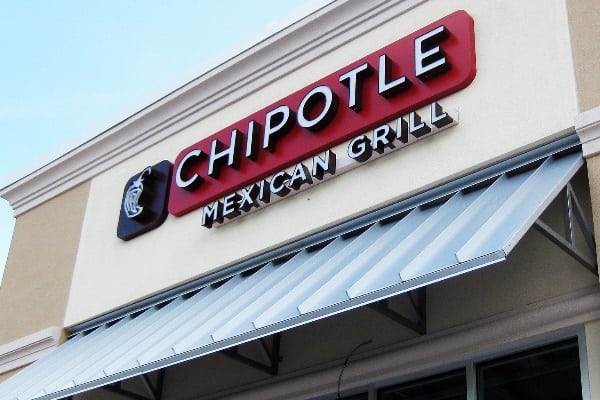 After a crisis, it takes time and work to restore public trust. It's never automatic.  Some say it's the hardest part of crisis management.
No one knows that better than Chipotle. Even coronavirus can't stop the fast-casual chain. The chain's skyrocketing stock price now is in the quadruple digits. In fact, for the price of a single share of Chipotle stock, you could buy nearly 200 burritos. Investors and analysts today put the brand in the top tier of national food chains.
That's a far cry from five years ago.
"There's a Crisis at Chipotle" read a Washington Post headline December 9, 2015, following an E. coli outbreak. Something at Chipotle was making customers sick. Sales and the stock price plummeted.
It took a dedicated, post-crisis strategy for Chipotle to rebound.
Trust is the Currency of a Crisis
When an organization breaches the public trust in a crisis, it is often seen as a personal betrayal, not simply a commercial misstep. Research shows that people feel a crisis on a human level. Rebuilding trust demands focusing on human dynamics. It takes time to heal that betrayal.
A rapid return to business-as-usual rarely is the right goal in the wake of a brand crisis. Rushing to return to normal often backfires.
To regain public trust, companies need to communicate a credible, compelling change story. This consistent narrative explains to stakeholders what happened, what the company is doing to respond and how it will change as a result.
Senior leadership teams that align on their change story and share it within an organization can increase the odds of the transformation's success six times over, McKinsey research shows.
One key difference between a change story and other crisis response tactics is in its framing and goals. A change story positions the crisis as an impetus for improvement. It opens the door for the public to begin trusting you again. In the post-crisis phase, make opportunities to listen and engage in two-way dialogue with key stakeholders.
The 4 Cs of a Good Change Story
The details of an effective change story will vary, but successful efforts tend to include:
Commitment (What) – This is the heart of a change story. More than an outline of corrective actions, it is a public acknowledgement about the significance of the problem and your promise to drive meaningful change.
Candor (Why) - The public must know the intentions behind your actions are true. If you move too fast to aggressively promote or pivot to a new product or service, the public will call you on it. It's not unusual for the resolution phase of a crisis to last years. The more the public sees you and hears from you, the faster you will re-earn its trust. Going dark after a crisis raises suspicion.
Culture (We) – Employees play a starring role in the business of trust-building. They need to know, believe and be able to effectively share the change story. If their behaviors, actions and decisions are at odds with the corporate stance, you lose.
Consistency (Way) – As noted above, gaining and keeping trust is a marathon, not a sprint. Gaps or pauses in commitment can trigger a second wave of crisis. Be consistent with the words and actions of your broad commitment.
Chipotle's Change Story Resonates 
Chipotle's change story went beyond correcting issues. One of its initial goals was to become the national leader in food safety (Dec. 2015). Candor came from the top: Chipotle founder Steve Ells oversaw the trust-building process.
In addition, Chipotle fostered culture changes, unveiling an employee compensation structure that replaced sales and revenue metrics with food safety and service scores. Chipotle's Q1 2016 $50 million marketing budget, the brand's largest, told the public its change story. Illustrating sustained commitment, in Feb. 2019 Ells hired Errol Morris to create a documentary about the company's new practices.
The power of Chipotle's change story is evident in the company's continued success. It's a lesson for brands in the midst of a crisis or preparing for one.
Hugh Braithwaite is CEO and founder of Braithwaite Communications