CSR and cause marketing are practices that are reaching maturity, and may be encountering a mid-life crisis. People are willing to engage more with (and even pay more for) brands that support good causes, but this is hard to do, and many organizations try to take shortcuts. This, in the opinion of some, is causing the field to stagnate.
In 2015, Swystun Communications surveyed 5,000 marketing and public relations professionals about their cause marketing efforts and their thoughts about the state of the discipline. Writing in The Book of CSR and Green PR, Jeff Swystun, president and chief marketing officer, explains eight must-dos gleaned from this project: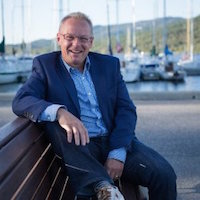 Changing real people: It all begins with identifying the desired consumer and articulating what exactly you want her to do. Long gone is the assumption that consumers will hop on board when a recognizable charity joins a visible brand. The most effective efforts strive to get real people, not a vague segment, to change their behavior rather than giving a dollar at the checkout.
Authenticity rules: Anything falsely designed and administered is poorly received, attracts the wrong attention and dies a quick death. The partnership, the activity and the ask must be honest and transparent. Authenticity allows the program to be unique.
Abolish the campaign mindset: Campaigns denote one-time, short-lived efforts. Cause marketing has been built largely with this mindset and it's reflected in how much of the work is short-lived. It's now critical to think of cause marketing in the same way one builds a brand. It takes place over time and is constant in its purpose, even when the mechanics and activities change to ensure relevance.
Avoid the Big Bang: Cause marketers love to sign celebrities and hold big events. They are experts in the moment but many lack the skills to build a cause brand over time. That is why there are so many campaigns but precious few that are recognized by name. Big bang events are exciting and newsworthy but are quickly forgotten and questionable in long-term impact.
Strive for loyalty: There is a profound lack of thinking around loyalty to causes. Most cause marketing is designed to have a one-time interaction with people. The best programs, though, have people coming back because they recognize the benefits. This rewards both the cause and brands with loyalty and advocacy.
Go grassroots: There are millions of charities vying for the same dollars, volunteers and media attention. The history of giving is predicated on grassroots support. Cause marketing lost sight of this as it became a big business. Grassroots efforts represent a fresh opportunity because they must first convert those closest to the cause.
Involve employees: It makes sense to motivate the workforce. This is a rich resource that is not only arms and legs but also brains and voices. Employees should not hear about their company's cause marketing through advertising and the media. They should be co-opted and made an active part of the program from the outset.
Have a plan B: Cause marketing begins with the best intentions. Not all programs resonate, however; some even backfire. It is important to anticipate potential negative or apathetic reaction. That is why cause marketing is a long-term strategy and not episodic events. Some will work, others won't. Like anything in business, it requires investment, energy, creativity and experimentation to be successful.
Join us to celebrate the winners and honorable mentions for PR News' annual CSR Awards at a luncheon on March 15, 2016 from 12 to 2:30 p.m. at The National Press Club in Washington, D.C. These are the organizations that took chances, made incredible strides and understand the power of CSR in public relations. We will also be honoring the finalists for the Nonprofit PR Awards and the Diversity in PR Awards.
Follow Ian on Twitter: @ianwright0101