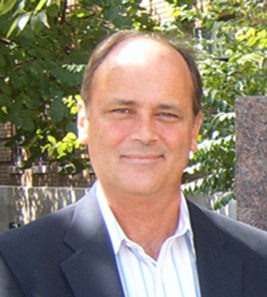 Larry Parnell
Hello sports fans!
If you'll indulge one more piece about the Super Bowl, I want to suggest there are several lessons in strategic communications planning that can be taken from this event.
Simply put—a good strategic communications plan is very similar to the game plans head coaches prepare and execute in a championship football game. You have a similar goal—winning in the marketplace versus on the field. You have your team—employees, products and advisers—to prepare. You have coaches (management) and owners (stockholders or other key stakeholders) to answer to. And, finally, you have the whole world watching and analyzing your every move, just like pro football players do.
So how can you ensure your success in this high stakes game? Simple—prepare a comprehensive plan that addresses the mission and contingencies and execute it better than your competition.
Too often it seems, public relations and public affairs professionals are guilty of entering the big game without a complete plan or thinking through the "what ifs" and how to respond as things unfold. Unfortunately this is a recipe for failure—and one that is more serious than your favorite team losing the game.
You don't for a minute think that the Giants or the Patriots skimped on preparation do you? All the pre-game talk was about strategy, responding to the competition and in-game developments. So, if you want to win, why shouldn't you have the same discipline?
In our classes at George Washington University we emphasize seven key steps in developing a complete communications plan. By working through the list below, and responding to the questions it poses, your chances for success will be much higher.
A complete strategic communications plan should have the following components (along with a budget and supporting research and documentation). Take the recent Super Bowl as an example to illustrate these points.
Situation Analysis – What problem or opportunity are you planning to address? The situation is that you are playing a major rival for the championship. They know you and you know them—for the most part. How will you factor that into your game plan?

Goals and Objectives – What are you trying to accomplish? How will you know if you have accomplished it? While your overall goal is to win, what are the components (objectives) you need to achieve to improve your chances?

Stakeholders – Who has a "stake" in the outcome of your plan (pros and cons)? How might these groups/individuals react and hinder or help your progress? Who, besides the two teams, has a stake in the outcome of the game? How will you leverage or offset that to support your team?

Key Message(s) – What are you trying to get across to your audience? What messages do you want your team to understand and follow during the game? How might your opponent react and respond?

Tactics – What tactics will you utilize to deliver the message(s)? Tactically speaking, what plays will you call, which personnel will you deploy and how might your opponent react?

Measurement – How will you measure success or progress? Will you be able to adjust as things unfold? Your pre-game research will help here. Other than the scoreboard, what metrics are you monitoring to know if you are on track with your plan?

Contingency Plans – What could go wrong and how will you respond if it does? Finally, what will you do if something goes wrong? What is your contingency plan—just in case? Have you practiced that plan and do your people know their roles/responsibilities?
The parallels are there to support the analogy. Winning a big game—or succeeding in your business and career—is a function how well you prepare beforehand and how well you adapt during the contest.
Perhaps Darrell Royal, former head football coach at the University of Texas said it best: "Luck is what happens when preparation meets opportunity."
Not a bad game plan for PR professional as well.
You might even get to go to Disney World!

Larry Parnell is an associate professor at George Washington University's Graduate School of Political Management and operates Parnell Communications—a boutique communications consultancy specializing in communications strategy for government, non-profits and corporate clients. He can be reached at [email protected]