To say that social media has been a game changer for public relations and journalism would be an understatement. In fact, it has redefined how the news is being delivered and how strategies to share stories are developed.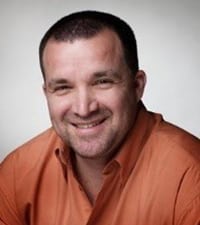 The exclusive belongs to the first person to tweet. The embargo lasts as long as someone doesn't post the story first. And the scoop belongs to the journalist with the biggest shovel online. So, where does that leave the public relations practitioner? Sitting pretty, if you know what you're doing.
Here are five ways social media can extend the news cycle and keep it rolling for you and your client. 
1. Share It! One of the fundamentals in PR these days is to include the digital and social components of the client's brand in the launch process. If your client plans on putting a release on the wire, that link better exist on the corporate website via a blog or newsroom and shared on every social platform they have. Consumers of news go to Twitter, LinkedIn, and Facebook to find the news anyway. You should meet them there for an announcement. 
2. Get ahead. Any journalist you choose to pitch is busy. They really don't have time to pick up the phone and listen to your cold call. And while you are on hold for the seventh time today, the news keeps on being made. Beat those perpetual on-hold blues by posting your news for everyone to see. Sure, you don't get that "I'm calling you first" feeling, but there's no time to waste. Make it public and make it good to get it picked up fast. 
3. Be interesting. If your client is a CPG or gaming product, interesting comes easy. High tech or medical, well…you have some challenges. Whatever you do on social media, make it count. Eliminate jargon and loosen up the collar to those stuffed shirts. Regardless the headline, people won't share your news if the copy stinks. Think about creating a conversation rather than making yet another presentation. 
4. Blog it. What do journalists, PR pros, and the everyday consumer of news have in common? They all have a voice…and a phone. Everyone has the proclivity to be a "reporter" thanks to the many blog forums out there. Network news is no longer bashful about sharing content that came from Dave in Lickskillet, Ohio because he caught it all on camera and immediately went to Tumblr with it. Get to know bloggers in your industry. Make them your buddies. And watch your news get the kickstarter it deserves. 
5. See the CEO. This is the day of the small business owner. More businesses are becoming serious industry contenders every day; yet, the lack of CEOs in any social space is alarming. "Well, I'm too busy to worry about social media" and other excuses are usually beckoned from the corner office. Your job, as a dedicated and loyal PR person, is to call B.S. on that. If your CEO contributed to a LinkedIn forum twice a month, the interest in your client's business could skyrocket. He or she needs to reach the right audience by flexing some muscle where they will be seen.
The moral of the story is the news cycle will keep on rolling, with or without you. Either you can hail the cab and get in or stand in the middle of progress and get run smooth over. The results are up to you.
To learn more about dealing with the media, join PR News for the Media Relations Conference, taking place in Washington, D.C. on December 11. 
Shawn Paul Wood is a 20-year veteran of traditional and digital public relations, as well as a former radio news director and on-air talent. He is a managing account digital strategist for Ketchum PR. Follow Shawn: @shawnpaulwood