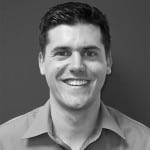 Cyber Monday is the biggest online shopping day of the year, and retailers are locked in fierce competition for consumer dollars. You want your brand to be at the front of the pack—and one of the best ways to tie PR to the bottom line is for practitioners to lead the way on search engine optimization, not just on Cyber Monday, but everyday.
Jake Finkelstein, founder and CEO of Method Savvy and speaker at PR News' Dec. 11 One-Day Boot Camp for Emerging PR Stars, offers some tips on using SEO to raise your online profile and get your message out there.
Discourage low-quality, thin content – Google is the most trafficked search engine on the Internet, and it prefers content with depth. And you want consumers to know as much about your product as possible if you want to them make a purchase.
Create astoundingly good content – Great SEO content is creative, relevant, original and valuable. Keep the content fresh by updating it regularly.
Leverage social media to boost Google rankings – Engage your audience by communicating with them through various social media platforms.
Choose keywords wisely - Keywords should be transactional (words such as "buy," "cheap," "free") and informational (comparative with other brands or instructional). Test them in search engines before using them to see what comes up.
Create a Google+ profile – Google+ does not draw the audience that Facebook or Twitter, but sharing content via Google+ leads to higher search rankings and greater traffic to your site. And more consumers and businesses are joining Google+ all the time.
Jake Finkelstein will lead an "SEO Primer" at PR News' One-Day Boot Camp for Emerging PR Stars, which takes place Dec. 11 at the National Press Club in Washington, D.C. Follow Jake Finkelstein: @tundro.
Follow Richard Brownell: @RickBrownell