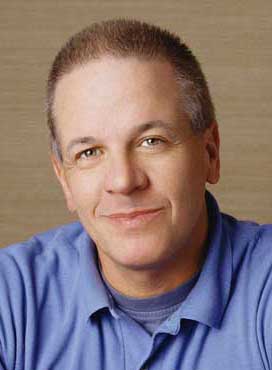 Steve Cody
This may sound crazy, but stand-up comedy has helped improve morale within my firm and win more clients in a very competitive environment. Humor is a powerful differentiator in life. Think about it. You choose your friends, business buddies and significant other based upon how much you like them. So, it should come as no surprise that humor, when properly leveraged, can provide a communications firm with a distinct competitive advantage and boost in workplace morale. Here are "bits" of advice for incorporating humor into your organization:

Be sure humor fits your organization's culture. Far too many PR agencies and PR departments believe they're ending world hunger. They're not. Make sure your organization has a sense of humor and that employees don't take themselves too seriously before attempting to inject humor.

Get senior management's buy-in. Any attempt at lightening the culture will fall flat if the men and women in the corner office are soulless, humorless automatons. They have to buy into the importance of humor.

Link the benefits of humor to business. While it may not be immediately apparent, humor makes perfect sense in business. It can improve teamwork and presentation skills, not to mention be an important aid in defusing otherwise tense situations.

Understand that humor isn't about cracking jokes or performing stand-up comedy. It is all about reading an audience, understanding nonverbal cues and making better eye contact. In short, it's all about becoming a better communicator.
Stand-up comedy isn't appropriate for every organization. But it works well for us because, as we like to say: We take our client's business and our business very seriously, but we don't take ourselves seriously at all.

Steve Cody is a member of the PRSA Counselors Academy and co-founder and managing partner of Peppercom. He also blogs for www.RepManBlog.com and performs professionally as a comedian.
This article was adapted from PR News' Employee Communications Guidebook Vol. 3. This and other guidebooks can be ordered at the PR News Press online store.