Each year Mary Meeker, a partner at venture capital firm Kleiner Perkins Caufield & Byers, puts together an exhaustive analysis of the latest online trends and the insights that can be gleaned from them. This year the report is a robust 355 pages—but here are a few of the important highlights for PR and marketing professionals.
Advertising on mobile is surpassing advertising on desktop. We all saw this coming, with desktop spend beginning to stagnate over the past few years, but in 2016 that number shrank for the first time, while mobile spend is increasing enormously year after year.
2. Measuring ROI continues to bedevil advertisers. The next biggest challenges? Securing budget and resources, and tying ad campaigns to business goals.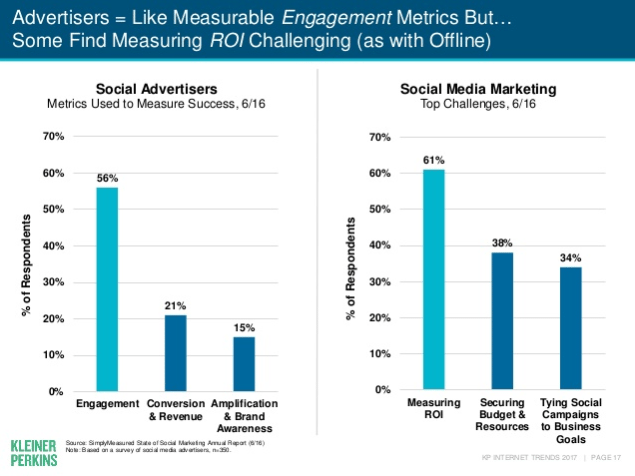 3. Adblocking software use continues to rise throughout the world, but interestingly, in major western nations a large proportion of users block ads on desktop and not on mobile, a trend that's reversed in China and India. It's a good bet that this is tied to the prevalence of the iPhone in the West; if people began to defect to Android in large numbers, mobile advertising could be in jeopardy.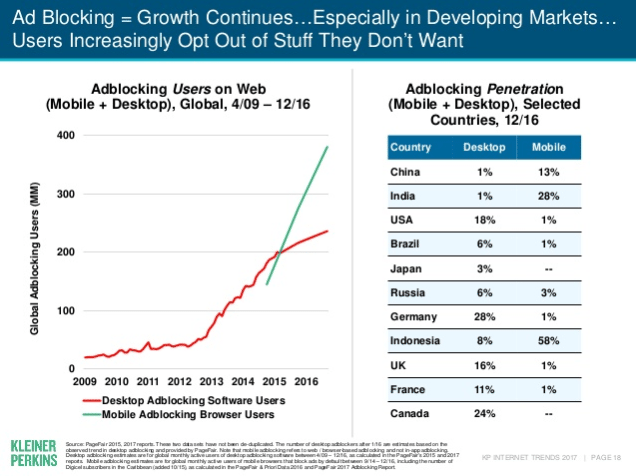 4. Gamification is on the rise as various platforms have found it's a reliable way to boost and maintain engagement. The report looks at various trends that have their roots in games and competition.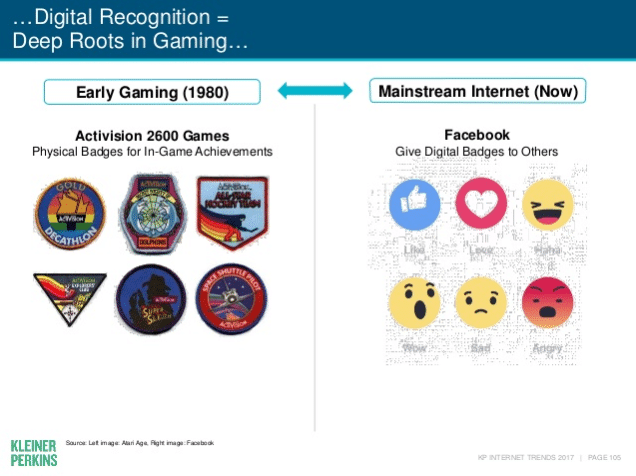 Follow Ian James Wright on Twitter: @ianwright0101