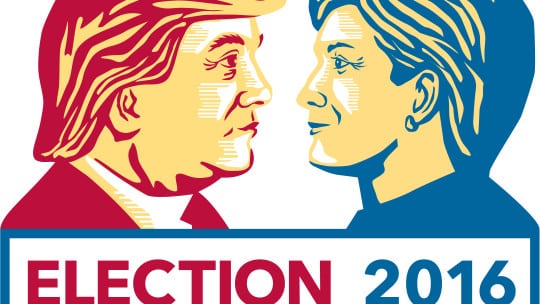 The public apology is dead. Long live the indignant counterattack. Thanks to Republican presidential nominee Donald Trump, public figures and corporate chieftains who find themselves on the receiving end of scrutiny by media or other actors may no longer need to recite painfully scripted statements with stoic spouses standing by their sides. They just need to fight back.
PR News editorial director Steve Goldstein wrote recently, "Standard practice…when an organization or individual commits an act that outrages a community includes…confessing your sins, creating a forum that enables the community to express itself freely and showing a commitment to improvement by engaging in an activity that can lead to personal or organizational change. At the heart of the crisis management response to an outraged community is the apology itself."
Trump essentially has turned standard practice on its head. The candidate's routine method of reacting to crises is to denounce his accuser or those who've registered criticisms. Examples of this in the Trump presidential campaign are numerous. And regardless of which candidate you support and, for the moment, suspending ethical judgement, you have to admit it's worked for the most part.
An early example of Trump's reengineering of the public communications playbook occurred in May. Accused of short-changing a veterans' group on a charitable donation, Trump called a press conference. He then used the opportunity to unleash a 40-minute attack on the press, accusing it of lying.
In one deft move Trump took the kind of accusation that had the potential to damage his credibility and turned it into a referendum on liberal bias in the media.
Trump, in this particular case, avoided traditional media-training tactics communicators have relied upon to navigate challenges like this, including conciliatory gestures and speeches and well-placed op-ed articles. Instead he turned to what is known as the Strategic Offensive Principle, popularized by the adage "The best defense is a good offense." As such Trump turned the tables, training his sights on the press corps, saying, "The political press is among the most dishonest I've ever met." A reporter from ABC News was a "sleaze," Trump said; a CNN reporter was guilty of "abject incompetence."
Apologies, Then Back to the Offensive
While the recent 2005 videotape revelation resulted in apologies from Trump whose completeness and tone can be debated, the point here is his offensive returned quickly. In response to reports that House Speaker Paul Ryan allegedly told House Republicans during an Oct. 10 conference call they should make their own decision about whether to support Trump in light of the video, Trump attacked. "Our very weak and ineffective leader, Paul Ryan, had a bad conference call where his members went wild at his disloyalty," he tweeted. "Paul Ryan should spend more time on balancing the budget, jobs and illegal immigration and not waste his time…fighting [the] Republican nominee," another Trump tweet said. One hour later Trump tweeted, "It is so nice that the shackles have been taken off me and I can now fight for America the way I want to."
Right, wrong, true, false—it matters little because Trump's mastery of the sound bite and his disinterest in the mores of traditional PR translate into authenticity with his base. Say what you will about his style, if you ask Trump supporters what they like about him, you're almost guaranteed to hear a variation of "He speaks his mind" and "He'll shake things up in Washington."
Rewriting the Rules of PR
Whether you call it the Trump Effect or the end of the age of nuance, the legacy of the 2016 election may be a rewriting of the rules of effective communications.
This trend is not limited to politics. A gradual evolution away from the strictures of traditional standards has been unfolding in all forms of public communications.
The issue for communicators: Can Trump's style work for others? In fact, it's already working, but only for some. Trump's opponent Hillary Clinton was on the offense during much of the email server incident, apologizing fairly late in the game. Wells Fargo CEO John Stumpf and the phony accounts scandal is another example. While Stumpf admitted culpability eventually, his initial response was to blame 5,300 low-level staff and to refuse to admit his bank had a cultural or systemic problem. That offensive failed to convince lawmakers in Washington, D.C., who grilled Stumpf during two hearings. Stumpf resigned Oct. 12.
So, before you throw away the PR playbook, it's important to ask yourself several questions:
Is My Brand Edgy Enough?
When it comes to tone, what's right for a multinational like GE may be different from what works for a younger, edgier brand. Take comments made May 19 by Vice Media CEO Shane Smith on hiring former Bloomberg editor Josh Tyrangiel to lead his news empire: "He's a murderer…Vice News [is] the fastest growing news platform in the world…[But] How do we take on CNN…and the BBC?…Josh is that guy…a [expletive] angry young man who wants to shove it in their asses."
Vice Media is edgy, but it's also a very mainstream presence with about $1 billion in revenue, a new show on HBO and a valuation of roughly $5 billion. For Vice, the approach was pitch-perfect.
Are We Being Authentic?
Authenticity, not to be confused with the truth, is the ability to put complete conviction behind your statements. It's everything in the current communications environment.
This is a fundamental change, but in a world where it's become commonplace for public figures to show their anger and vent, overly scripted public statements and carefully-worded détentes can come across as insincere.
Another bank example is the scrape between JPMorgan Chase boss Jamie Dimon and Cameron Fine, president/CEO of the Independent Community Bankers Association. When asked during a May 11 CNBC interview about critical comments Fine had made, Dimon didn't say he respectfully disagreed or appreciated the sentiment. He called Fine "a jerk." That made headlines for one day and disappeared. Known as a no-nonsense executive who sometimes has little patience for debate, Dimon arguably emerged stronger in the end, his authenticity very much intact.
How Thick Is Our Skin?
Live by the angry barb, die by the angry barb. An unfortunate side effect of the trend toward unfiltered public communications is that these types of comments never occur in a vacuum. They are not knockout punches that render opponents neutralized. Rather, they are opening volleys in a salvo that often reverberates for days in the echo chamber of 24-hour news channels and social media.
Just as it was in third grade, if you call someone a name, you'd better expect retaliation. You, your spokespeople and your brand will need to have the resolve to ride out the ensuing drama.
CONTACT: [email protected]
This content appeared originally in PR News Pro, October, 17, 2016. For subscription information, please visit: https://www.prnewsonline.com/about/info