All too often, as PR professionals, we're so seduced by the prospect of winning an exciting new piece of business that we bypass relevant questions during the early stages of the process that will either help clarify our mission or raise potential red flags. We're then left wondering why our recommended strategy didn't resonate with the prospect, or why we spent hours of valuable agency time developing a program that shot far beyond the client's expectations and budget.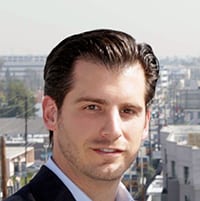 Before diving into a proposal or developing a strategy, it's in the agency's best interests to ask the right questions. On the flip side, it's equally important that the company conducting the PR agency search also ask the right questions in order to ensure all parties are on the same page in terms of scope, vision, goals and deliverables.
Whether you're a large consumer brand issuing an RFP, a newly-launched company hiring a PR team or a small business looking to replace its current agency, ask the following three questions of every PR firm you're interviewing in order to best position yourself for a successful, long-term partnership.
How do you measure success? This is not always the easiest question to answer, but it's an important one to ask nonetheless. If the agency's idea of a successful partnership differs from yours, and more specifically, if their definition of results is not the same as the one that's in your dictionary, you either need to get on the same wavelength before moving forward or move on to the next agency.
In all fairness, prospective clients sometimes have dramatically overinflated notions of ROI, so be realistic during this process and know that an increased bottom line can be a byproduct of a well-executed campaign, but it's not an outcome that can be guaranteed. The results should be tied in some way to your overall objectives, whether it's a surge in media impressions among key verticals, increased attendance at an event or measurable buzz around a product launch. Being on the same page in terms of what you're both working towards, and both parties connecting on what success looks like, is a crucial ingredient to a successful partnership.
What's your approach to account staffing and who will be the strategic lead? While it's extremely important that the agency be a good chemistry fit, narrowing it down even further, the people assigned to your account should be a strong match as well. Be sure to understand team structure, hierarchy, and who specifically will be representing your business and executing on your behalf. In many cases, depending on the size of the PR firm, an agency or division head will be engaged on your business, however that's not always the case. Ultimately, you should look at the entire team and have a great rapport with and confidence in your day-to-day executives, because that's whom you'll be dealing with mostly.
Why do you feel like you're the right fit for this particular campaign, project, business initiative, etc.? An agency and its employees' ability to connect their skills and experience with the business in question should be a strong indicator as to whether they'll effectively communicate on your behalf. Ask those team members chosen to service your account how their specific experience will impact the success of the relationship. Not only will that give you key insights into how well they truly understand your business, needs and objectives, but if you like what you hear, and it's sincere, chances are that's how they'll represent your brand when dealing with media and stakeholders. If they can effectively, thoughtfully and authentically sell themselves to you, they'll likely do the same when communicating your business to others.
The search for the right agency can be a tedious process, but it doesn't have to be. You should feel good about your agency hire and it all starts with asking the right questions, even before requesting a proposal. Although the agency may say all the right things during a capabilities presentation or be an ideal fit on paper, if their interpretation of success vastly differs from yours, no one wins in the end; and while hiring a PR firm on a gut feeling sometimes works, knowing you're making a fully informed decision feels a lot better and generally delivers a more impactful result that both sides feel positive about.
Ryan Croy is managing partner at Fifteen Minutes Public Relations. Follow Fifteen Minutes: @FifteenMinsPR