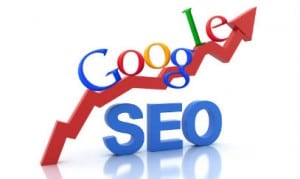 If your ultimate goal with your press releases is to drive visitors to your website, you simply can't afford not to apply basic search engine optimization tactics. All brand-related content should be optimized for search, but to not power your press releases with a jolt of SEO is a major oversight, considering the time it takes to craft, revise and get approval for releases.
To help you craft press releases with Google's search algorithm in mind, Sally Falkow, Meritus Media's social media strategist, offers the three foolproof methods below. Start applying them today—and watch as your brand floats to the top of Google's search results.
Keep your headline short. Google News indexes 65 characters, including spaces, while Yahoo! News indexes 120 characters. Limit the article's title to seven or eight words, and make it interesting and clickable.
Know where to place your keywords. Use the main key phrase in the first paragraph and again in the last paragraph. Be sure to include keywords in the text, but don't force it. The search engines and consumers will pick up on unnatural phrasing.
Tell them what to do. When an article asks for action, it gets dramatically better results. Make sure to use the full URL link to the place where the action can be taken, as some sites might republish the press release without your anchor text (links embedded in words).
To learn more about optimizing your PR content for search from Sally Falkow, attend PR News' Writing Boot Camp on Aug. 5.
Follow Lucia Davis: @LKCDavis.