Early Bird Rate Ends November 22
By attending this boot camp, you'll get the how-to's from expert trainers in writing SEO optimized and shareable press releases, crafting email pitches
that stand a chance of getting opened by journalists, writing content for mobile devices and social media, applying storytelling concepts to your PR writing and much more.
We look forward to seeing you on August 5—and bring your laptop or tablet for a day of interactive learning. Don't forget to also join us the following day for our PR News' Next Practices PR Conference, which will be held the following day at the Westin San Francisco.
Agenda
What We'll Cover
Effective PR writing is the bedrock of a successful PR career. It underlies all of your individual efforts and all of your team efforts. Effective PR writing powers successful email pitches to journalists, internal memos and emails, client pitches, press releases, social media campaigns, blog posts…the list goes on. And to be an effective PR writer, you can't stand still and reread Strunk & White every two years.
8:30 - 9:15 a.m. Writing Do's and Don'ts for Communicators
You've had that experience of reading a fellow communicator's email, press release or blog post and cringing when you spot empty jargon and overused catchphrases, typos, buried leads and a lack of true understanding of a product or service. Worse, you've had that sinking feeling when you've reread your own material after sending or publishing it, and spotted the same kinds of missteps. We'll give you a fast-paced rundown of rules you can almost always write by, and habits to avoid.
You'll learn how to:
Avoid "padding" such as needless adjectives, hyperbole and overused, empty catchphrases
Determine the business reason for a document before typing a single word
Put your intended audience or reader at the center of your written communications, instead of yourself
Adhere to basic rules of grammar, and choose from a list of reference guides
Simplify your language and avoid the use of complex or vague industry jargon
Manage edits from clients and colleagues that compromise the quality and power of your PR writing
Stephanie Corns
Director of Corporate Communications
Charles Schwab
@CharlesSchwab
Beth Haiken
Vice President of Corporate
Citizenship & Communications
Waypoint Homes
@BethHaiken
9:15 - 10:00 a.m. Press Releases for the Digital Age
Far from being extinct or irrelevant, press releases are still an excellent way to deliver news stories to journalists, bloggers and other media outlets, while also providing shareable, informative content that spreads your brand message online. As reporters and editors find themselves increasingly forced to do more with less, your well-crafted press releases can make their lives easier—and advance your company's communications strategy. Our trainers will show you how to craft releases that work in the age of downsized newsrooms and media-savvy consumers.
You'll learn how to:
Write killer press release headlines and leads that grab readers' attention
Turn the executive quote from a generic placeholder into a powerful brand messaging tool
Craft releases that go beyond just "what, where and when" to "why" and "why now"
Include key supporting material that does journalists' jobs for them
Revise releases so they are more concise, clearer and more compelling
Focus on the benefits to the reader of your product or service in your written materials, instead of on its features and internally perceived uniqueness
Andrew Hindes
President
The In-House Writer
@inhousewriter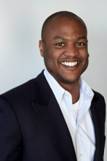 Ty Sheppard
Vice President/Associate Partner
Finn Partners
@FinnPartners
10:00 - 10:15 a.m. Networking Break
10:15 - 11:15 a.m. Writing Clinic I: The Press Release and the Craft of Revision
Our press release trainers will assist you in the revision of a sample press release sent in advance by Boot Camp participants (all Boot Camp participants will need to bring a laptop or tablet).
11:15 - 11:30 a.m. Networking Break
11:30 a.m. - 12:30 p.m. Luncheon & Keynote Presentation: Change, Risks & the Road to Leadership
Jennifer Dulski, president and COO of Change.org, which now boasts 40 million global users who start and contribute to campaigns that transform their communities, will share insight into how pushing herself into the unknown has led to both personal and professional growth. Taking on new challenges not only equips one for leadership roles—it leads to a broader worldview that encompasses positive social change.

Jennifer Dulski
President and COO
Change.org
@jdulski
12:30 - 12:40 p.m. Networking Break
12:40 - 1:00 p.m. Mobile Communications: Write Right for Mobile
If you want to succeed as a PR pro, you need to think small—small as in mobile phones and "phablets." This forward-looking session will show you what the future of digital communications looks like, what the limitations of the small screen will mean for your PR writing, and what opportunities they will open.
You'll learn how to:
Write concise content that doesn't test the impatience of mobile users
Create the kind of fun content mobile users love, such as lists and news briefs
Tweet and post on Facebook with the small, mobile screen in mind
Tailor your content for specific demographics
Optimize your content specifically for mobile devices

Rachel Balik
Senior Editor
LaunchSquad
@LaunchSquad
1:00 - 1:30 p.m. How to Craft Emails for Media Relations Success
As a PR professional, your job is getting the right media coverage for your or your client's product or service. One of the most effective methods for doing that is sending well-written, carefully targeted email pitches. A good pitch makes life easier for a journalist or blogger, by giving him or her  a clear sense of what the story is about and why it would be of interest to their audience—in the fewest words possible. That starts with a strong subject line and ends with a  brief description that delivers on the subject line's promise. Solid pitching practices also demonstrate to your media contacts that you understand what they do and value their time, and will help you develop relationships with people who can make your job easier.
You'll learn how to:
Write compelling and concise email subject lines
Think like a journalist
Sell the story, not the product
Research the outlet and write and tailor the pitch specifically for them
Andrew Hindes

President
The In-House Writer
@inhousewriter
Declan McCullagh
Chief Political Correspondent
CNET
@declanm
Melissa Griffin
Columnist, San Francisco Examiner
Contributor, KPIX-TV
@SFEX_Griffin
1:30 - 2:30 p.m. Writing Clinic II: Craft an Email Subject Line and Pitch
Andrew Hindes, president of The In-House Writer, will lead you in an exercise in which you'll craft an email subject line and pitch, and present it to our panel of journalists for their on-site feedback.
2:30 - 2:45 p.m. Networking Break
2:45 - 3:30 p.m. SEO and Writing for the Web
Landing at the top of search results is the Holy Grail for many brands as it can generate new customers, raise brand awareness and drive the bottom line. With recent updates to Google's search including Panda and Penguin, refining your optimization strategy is a must. Knowing how to use keywords in press releases and other PR content is essential to getting your messages heard by your target audience—and beyond.
You'll learn how to:
Research target keywords and implement them to gain better visibility and increase brand exposure on search engines
Use keywords and phrases in lead paragraphs
Place keywords in headlines to increase their visibility
Format written content to increase its SEO potential
Emphasize the shareability of all of your written content
Sally Falkow
Social Media Strategist
Meritus Media
@sallyfalkow
3:30 - 4:00 p.m. Make the Leap From Online Communications to Online Storytelling
Our trainer will show you how PR pros can use storytelling tactics for their companies and clients as an alternative to the standard media pitches and press releases. You'll learn how to deliver exactly what your customers want to hear; effectively ensure that tactics used will tell your brand's story in the best possible way; create content that aligns with your storytelling concepts; and effectively use storytelling to lift your pitches above the hard-sell fray.
You'll learn how to:
Spot opportunities within your organization for brand storytelling
Tell your brand's story through social media
Understand how effective storytelling relates to PR
Unleash your verbal and written storytelling skills
Bridge the gap between good writing and effective storytelling

Ashley Callahan
Manager, Digital and Social Media Communications
The Coca-Cola Company
@ashhazie
Pricing:
PR News' Next Practices Annual Conference will take place on August 6, a day after the Writing Boot Camp on August 5. Both events will be held at the Westin San Francisco on Market Street. When registering, you have the option to register for the PR News Writing Boot Camp only or add the Next Practices Annual Conference to your registration.
Group Rate
Regular Rate:
PR Writing Boot Camp Only
$845
PR Writing Boot Camp &
PR Next Practices Conference
$1270
Questions? 
Contact Saun Sayamongkhun at saun@accessintel.com or 301-354-1694.
[Back to the Top]
Testimonials from Past PR News Conferences:
This was a great event. Not only were the speakers knowledgeable and engaging, but the attendees were awesome. And networking was great! --Communications Manager, CIGNA
My favorite speakers were Eliason, McCormick, Miller, Perkett and Roth. Great content; great presenters. – Media Relations Manager, ACT
I thought it was incredibly relevant to the audience. I walked away with several key ideas that I can't wait to implement on my clients behalf. – Chief Public Affairs Officer, Clemson University
Great topics. Good variety. - President, Andrea Obston Marketing Communications
It was a fantastically event, and many of the strategies delivered today will inform our company's social media policies moving forward. – Online News Producer, Education Week
Very good, well organized. – Director eRecruitment & Social Media, Sun Life Financial
Great conference, speakers and venue!! Loved the clean, candid approach of all speakers towards the challenging environment of social media. -External Relations, US Operations and Marketing North America, Procter & Gamble
I thought it was a wonderful event and I learned a great deal. It was an incredibly valuable seminar. -VP of Marketing, Retirement Living TV
I was also so impressed with the overall event. The quality of the presentations was top-notch, and the ability to network with like-minded people during the breaks and at lunch was invaluable. -Director, Global Media Relations, SAP AG
This was one of the best conferences I've ever attended. - Social Media Manager, Nautica
I learned more in one day than I've learned all year! -Director, New Media, American Heart Association
Fantastic keynote. The energy was perfect for a mid-day pick-me-up. Loved that PR is so well represented - rarely the case at other social media conferences. -Executive Director, PR & Communications, Jackson Spalding
Great information and speakers. -E-Marketing Specialist, Ruud Lighting, Inc.
Extremely helpful program and I learned a lot. -CEO, Alongi Media Solutions
Wonderful and insightful event in which I would like to have my entire team participate, including some clients. -Account Executive, Digital Brand Architects
Great event! I'm taking away valuable information and am excited to put the new knowledge to use! Well executed. Thanks! -Communications and Organizational Effectiveness Analyst, Hostess Brands, Inc.
Fantastic and inspiring! -Program Marketing Manager, Pacific Gas & Electric Company
Very helpful ideas that I will be able to use right away. Thanks! -Staff Services Manager, CalPERS
Great speakers. -General Manager, KXLY Radio Group
Each registration comes with the materials provided by the speakers and a personalized certificate of completion for attending the PR Media Relations Conference. [Back to the Top]
Sponsorship Information:
Presented by PR News, this conference offers a limited number of sponsor and exhibitor opportunities to connect with these communications professionals. To find out how to become a sponsor, contact Diane Schwartz, SVP & Group Publisher, PR News at
dschwartz@accessintel.com
or 212-621-4964.
Bonuses For Attending:
A list of AP Stylebook priorities
A list of 100 Troublesome Adjectives
News Release Guidelines
Notes on Ledes (a.k.a. Leads)
A list of Verbs to Replace Sacrosanct "Said"
Best Practices for Writing Success on the Job
Guidelines for Writing Publishable Quotes
Certificate of Completion
You'll Become an Expert In:
Putting your intended audience or reader at the center of your written communications, instead of yourself

Writing killer press release headlines

Using basic SEO tactics to increase the searchability of your press release

Increasing the shareability of your press releases

Writing concise email subject lines

Confining your entire email pitch to one paragraph

Researching target keywords and implement them to gain better visibility and increase brand exposure on search engines

Optimizing press releases and headlines to generate media coverage

Crafting tweets that are likely to be retweeted

Spotting opportunities within your organization for brand storytelling

Telling your brand's story through social media

Bridging the gap between good writing and effective storytelling
Location:
Conference Location:
The Westin San Francisco, Market Street
50 3rd Street
San Francisco, CA 94103
Hotel Rooms:  
PR News has arranged a room block at The Westin San Francisco for a rate of $269 a night. Click here to book your room.
The room block ends July 19.
Dress Code: Business Casual
Questions?
If you'd like to register by phone or have questions regarding the program, please contact, Saun Sayamongkhun at saun@accessintel.com; 301-354-1694.
Who Should Attend:
If you spend at least a quarter of your time in any of these areas, you should attend this Boot Camp:
Public Relations
Digital and Social Media
Community Relations
Corporate Communications
Word of Mouth Marketing
SEM/SEO Management
Publicity
Brand Marketing
Video Production
Marketing Communications
Employee Communications
PR Business Development
Human Resources
Public Affairs/Issues Management
Media Relations
Research
Analytics
Measurement
Letter to Attend:

Justification Letter to Attend
The PR News PR Writing Boot Camp will help you discover and implement ideas that deliver results. It will provide opportunities to make valuable connections with other PR and communications professionals who have solutions you need. And, it will prepare you for the road ahead.  Do you need a justification letter to attend? The template is simple to fill out and drop off with your supervisor for approval.
Download Editable Word Doc
Proceeds

Some proceeds from the Conference will go to One Laptop per Child's - whose mission is to create educational opportunities for the world's poorest children by providing each child with a rugged, low-cost, low-power, connected laptop with content and software designed for collaborative, joyful, self-empowered learning. When children have access to this type of tool they get engaged in their own education. They learn, share, create, and collaborate. They become connected to each other, to the world and to a brighter future.