Writing obituaries for the traditional press release has become a growth industry. Nevertheless, organizations continue to rely on press releases as a cost-effective means to disseminate their messages. Yet the nature of the press release is changing. PR managers are adding visual elements to and embedding links in press releases. They're also using releases as springboards to get reporters and even consumers to engage with their content via other digital channels, as the brief case studies below show.
Title of the release: "Family Caregivers Provide Staggering $470 Billion in Unpaid Care, According to AARP Study," July 2015
Business goal: Raise awareness of AARP's strategic goal of supporting family caregivers.
Multimedia elements: An infographic was embedded in the release, highlighting the dollar value of family caregiving. Separately, AARP created original content stemming from the release, including blogs that were posted on the organization's Facebook page, in addition to a paid media campaign on Facebook. AARP also distributed related information incrementally on Twitter for 10 days. The effort featured a motion graphic that was posted at AARP's main Twitter handle. The release was accompanied by an audio news release and satellite media tour.
What makes the release unique? AARP delivered research in a way that made it meaningful to stakeholders. "If you can't paint a picture of how people will be impacted [by information in the release] you won't succeed," said Mary Liz Burns, communications strategies director at AARP.
Results: The release reached more than two million audience members in fewer than two weeks, across 21 radio outlets, including national, statewide and local station/distribution. Total reach on Facebook was nearly 288,000; Twitter reach was 75,440. The motion graphic generated 554 views.
---
Title of the release: "ADP National Employment Report: Private Sector Employment Increased by 237,000 Jobs in June," July 2015
Business goal: Show the depth and value of the employment data ADP provides.
Multimedia elements: The release featured four labor-related charts, which can be reproduced easily. An infographic was linked on the page and included historical data. An additional link directed readers to a dedicated website providing more depth. ADP also distributed the data via Twitter, Facebook, LinkedIn and blogs.
What makes the release unique? "A press release, in and of itself, is of little value," said Dick Wolfe, senior director of corporate communications at ADP. "The [employment report] has to be viewed as part of a larger integrated content strategy."
Results: The June report netted 514 media placements and 2.23 billion media impressions, Wolfe said, along with stories in top-tier media outlets such as AP and Reuters.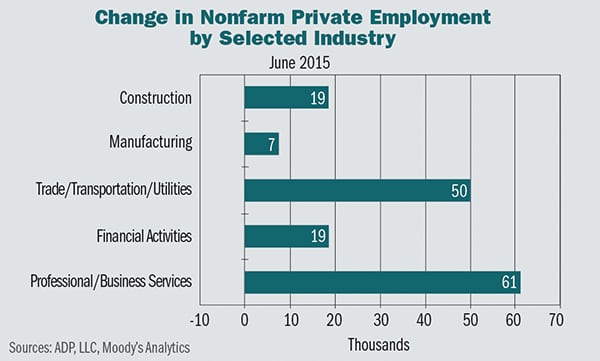 ---
Title of the release: GE 4Q 2014 Earnings, January 2015
Business goal: Provide a clear snapshot of GE's quarterly financial performance.
Multimedia elements: GE repackaged earnings data into small bites that were distributed via social platforms. The PR team also posted "quote cards" from the release on Twitter and displayed the release on the company's website.
What makes the release unique? Like any large company, GE's earnings are complicated and vast. GE made extensive use of visual elements to de-complicate the data. "We're trying to deliver information to key audiences—investors, analysts and the media—as clearly as possible," said Seth Martin, director of financial corporate communications.
Results: Traditional reach was 17.5 million, with 3,500 mentions on social media.
Check out PR News' Webinar, "How to Write Effective Press Releases That Reporters Will Actually Read," August 18, from 1:30-3:00 p.m. ET. To register, please go to prnewsonline.com
CONTACT: Jen Martin, [email protected]; Seth Martin, seth_ [email protected]; Dick Wolfe, [email protected]
This article originally appeared in the August 10, 2015 issue of PR News. Read more subscriber-only content by becoming a PR News subscriber today.