Winner: Enermodal Engineering Ltd. - Promoting the Green Lifestyle at Enermodal Engineering, Canada's Largest Green Building Consultant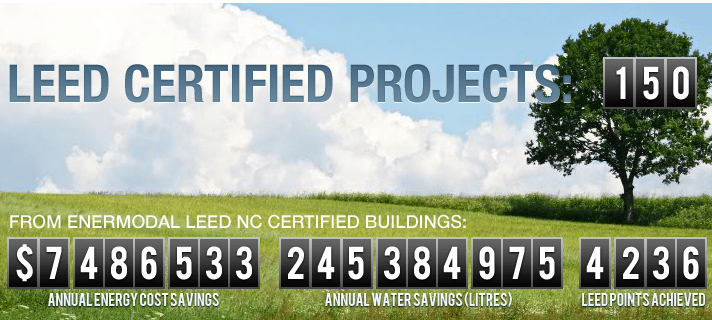 Canada's largest green building consulting company needed to put a sharper focus on all of its green efforts so the media would pay closer attention to the company and customer and prospects would also take note.
The centerpiece of the PR strategy: apply to several key awards recognizing green and environmental initiatives, such as LEED-compliant efforts, alternative methods of transportation to commute and other company-wide efforts designed to save energy. Some of the green awards the company applied to were the Living Building Award from the Centre for the Build Environment, Clean 50 and Canada's Top 100 Places to Work.
The company's PR team every Friday posted an item on its Facebook page highlighting reasons why Enermodal is a great place to work and how its green policies fit in with its work culture; many of the "52 Reasons Fridays" posts were directly from Enermodal employees. The PR team also submitted articles for industry publications (Building and SAB) on behalf of its top executives and also facilitated interviews for Enermodal staff with media reps.
The PR efforts paid off handsomely. Enermodal was named the most Livable Building in North America, the 10th best workplace in Canada and to the Clean50 list of green corporations. Some of the anonymous employee comments from the award surveys indicated that PR had effectively communicated Enermodal's innovative green policies to its workers. Media-wise, dozens of articles ran about the Enermodal's green policies, included The Globe and Mail, Canada's most read newspaper, and High Performance Building, one of the top building publications in North America. —Matthew Schwartz
Honorable Mentions:
The Coca-Cola Company and Rogers & Cowan - An End is a Cool, New Start: will.i.am and The Coca-Cola Company Launch EKOCYCLE

Ogilvy PR - Kleenex Cottonelle: Pin to Make a Difference

RF|Binder - Dagoba Organic Chocolate is Now Made with Rainforest Alliance Certified Cacao

Turk Telecom - Environment-Friendly Communication Campaign