Tim McIntyre, VP of Corporate Communications, Domino's Pizza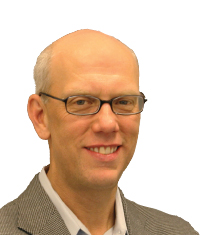 When Domino's experienced a crisis earlier this year, courtesy of two (now-ex) employees and YouTube, Tim McIntyre, the company's VP of corporate communications, sprang into action. The employees had made a distasteful video while making some sandwiches, posted it on YouTube and in a matter of days, thanks to Twitter and other viral means, the clip had been viewed more than a million times. After identifying the perpetrators and putting out the fire, McIntyre and his team leveraged the Web and social media platforms to reach out to customers and employees to assure them of the safety of Domino's Pizza. He also arranged for Domino's president Patrick Doyle to tape an apology, which was then put on YouTube. "That video did the best to quell the crisis issues," McIntyre told PR News at the time. In addition, Domino's posted an apology on its Web site and asked employees with Twitter accounts to tweet a link to it. The company also created its own Twitter account to reassure consumers that this was an isolated incident.
Patience Is a Virtue
Although initially Domino's Pizza had been accused of waiting too long—48 hours—before issuing a response, it was soon ascertained that McIntyre and his team wanted to get their facts right rather than fan the flames.
In hindsight, McIntyre showed this was the best decision to prior to contacting key stakeholders and making a public statement.
Rational Thinking
By framing and executing a rational response grounded in a measured and calm analysis of the crisis, McIntyre demonstrated the earmarks of a consummate crisis communicator. â– 
Honorable Mentions
Howard Bragman, Chairman, FIFTEEN MINUTES
When it comes to navigating media minefields for controversial celebrity clients like Naomi Campbell or Monica Lewinsky or brands as diverse as Hyatt Hotels and eHarmony, Howard Bragman is the go-to guy. Whether the client is a former NBA player who is "coming out" or a volatile supermodel accused of assaulting the domestic help, Bragman is usually at the center of the crisis and firmly in charge of its resolution.
Eliot Hoff, Senior Vice President, APCO Worldwide
Eliot Hoff's reputation as a preeminent crisis manager has been instrumental in attracting blue-chip clients to APCO and in building the New York office from a small start-up employing three people in 2005 to a team of 30 consultants who have achieved double-digit revenue growth every year since.