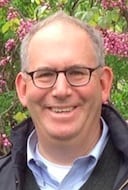 Last week's tragic on-air shooting of reporter Alison Parker and videographer Adam Ward of Roanoke, Va.'s WDBJ-TV may serve to soften the practice of opening newscasts with tales of suffering and scandal – at least temporarily.
Many viewers would welcome a more measured and cerebral presentation of local and world events. But TV news directors rarely win Nielsen sweeps by assigning reporters to cover uplifting, pro-corporate stories. "If it bleeds, it leads" is a mantra that, unfortunately, tends to pay off for broadcasters. This presents a problem for PR pros, who rarely pitch stories involving crime and political scandal. To compound the challenge, it's getting harder to score earned media coverage from online news outlets, though for different reasons.
Web news sites employ sophisticated algorithms that data-mine Twitter and other social channels so the new breed of real-time "journalists" can create content that will match nicely with stories expected to trend over the next couple of hours or days.
Competing with the ratings-first and click-bait mentality of on-air and online news outlets can be a lesson in futility for PR pros tasked with telling their organizations' stories – especially when the topics are corporate citizenship and sustainability rather than the Kardashians.
Instead of surrendering all hope of ever again pitching media successfully, many communicators are expanding the definition of their role using PESO, an acronym that sounds more like a Mexican monetary unit rather than a content classification system:
PAID media includes content that would not appear organically if the issuer did not spend money.  The classification is broader than advertising, as it includes advertorials, sponsored stories, content distributed through commercial platforms and paid amplification.
EARNED media usually involves a journalist or blogger who has made a subjective decision to cover your story over dozens of other topics.  It's a big deal, especially when your story appears in a respected outlet that customers, employees, investors or other key stakeholders read.
SHARED media is the republication of content your organization produced. Retweets, repins, shares on Facebook and LinkedIn and attributed reposts on blogs are prime examples of shared media expanding the reach of your content.
OWNED media sometimes is described as brand journalism. Organizations are investing heavily in content marketing. This DIY method of storytelling drives earned and shared while providing material for paid.
Moving to a PESO model can be challenging at the outset.  First, goals need to align with business objectives.  Second, traditional budgets need to be examined to ensure there's funding for a foray into paid media. Some ideas:
Mainstream news organizations now are partnering with brands to produce stories that marketing and PR pros, in effect, are commissioning.  The New York Times opened a native ad unit, T Brand Studio, using a tiny disclaimer, "PAID POST."  The content marketing arm at Dow Jones is WSJ. Custom Studios.  It is not uncommon for brands to spend six figures or more on elaborate multimedia packages produced by these media giants that will appear on high-traffic platforms and print products.
Specialized options exist to reach targeted audiences focusing on global citizenship.  Guardian Sustainable Business offers three levels of coverage – "sponsored by," "brought to you by" and "supported by."
Another model involves a subscription to a distribution platform that allows companies to publish their news onto the websites of leading global organizations associated with sustainability – including the Global Reporting Initiative and Ceres – and be included in newsletters and social channels reaching audiences passionate about social impact initiatives.
Some companies seek to build apps and games to drive engagement, especially when they are targeting a millennial audience.  UPS launched a quiz to determine the "sustainability personality" of players.
Content discovery services, like Outbrain and Taboola, allow brands to promote their content on news websites, though targeting a specific audience is challenging for all but mass consumer brands. Nativo is a more upmarket option.
Companies like StatePoint Media and BrandPoint blanket community newspapers and small online news sites with evergreen feature articles.
Video production costs can range from next to nothing, using the YouTube-owned DirectR platform described as a "TV live truck on your phone," to pricier, full-service content creation consultancies.
Promoting video on YouTube can be done with a modest, or extremely generous, spend at Pixability, which functions like an Outbrain for video.
Identifying influencers on social platforms can be accomplished – for a fee -- through LittleBird and Traackr. Ensuring that VIPs see your content in their news feeds when they are online will require ad buys with Twitter, Facebook and LinkedIn.
Last but not least is Google. Communications pros need to budget for AdWords and a knowledgeable body to stay on top of web analytics.
 CONTACT: Dave Armon is CMO of 3BL Media. Contact him at: darmon@3blmedia.com
This article originally appeared in the August 31, 2015 issue of PR News. Read more subscriber-only content by becoming a PR News subscriber today.